Our Cars: 1995 Mazda Eunos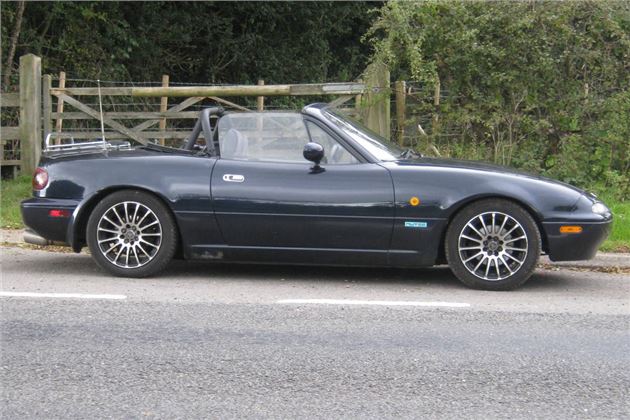 21 December 2015: Daily duties take their toll
The Details
| | |
| --- | --- |
| Current mileage | 111,230 |
| Actual economy | 33mpg |
| Costs so far | £260 |
Using the Eunos for my daily commute has worked out fine for me, although it has taken its toll on the little classic at times.
The Mazda starts straight away every time, no matter how early in the morning or how icy the weather. And I've come to appreciate how quickly the high-revving 1.8-litre petrol engine warms up, in turn filling the cabin with toasty air. The heating becomes effective three times as swiftly as it does in a diesel-engined hatchback.
Admittedly, the cabin does get excessively damp in colder conditions, so I've taken to squeegeeing the inside of the windows as well as the outer glass. And I've also perfected the art of driving with both legs twisted to the left by about six inches, so that the excess moisture doesn't land on me as it drips from the front corner of the hood.
Parking a classic that I care about in a south-east London side street so I can catch a train into London is a concern. I worry about the Mazda's hood, bodywork and paintwork getting damaged. My fears were confirmed a couple of weeks ago when I came back from work to find the driver's wing mirror ripped off and lying in the road. MX-5 wing mirrors have a tendency to seize up over the years. They become set in one place and not pliable enough to fold in; this was the case with my Eunos.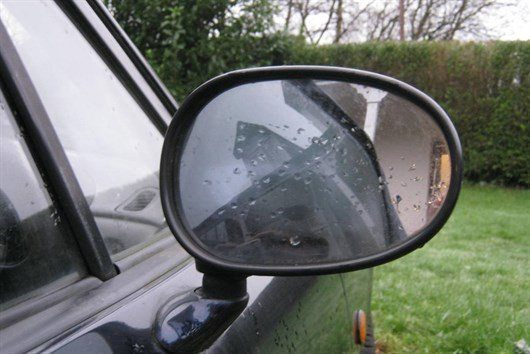 An internet search later that night revealed that replacing it wouldn't be easy. I could buy an unpainted mirror for around £85, but I'd then struggle to match the car's 20-year-old metallic blue paintwork. Or I could admit defeat and opt for black or shiny chrome mirrors.
While my car is no show winner, I didn't want it to have appendages that didn't match. So I sought help from my engineer partner. He took the mirror apart and found that the pin that attaches it to the base and allows it to swivel had sheared off. So he drilled it out, inserted a threaded screw with a nut on one end, and adjusted it so it would stay in place under normal circumstances, but could also be twisted to safety when required.
I gratefully re-fitted the mirror, and am happy to say it's worked perfectly ever since. Best of all, the repair didn't cost a penny. My next job will be to remove the passenger's side one and see if he can fix that too. Maybe he'll get bored during the Christmas break…
« Earlier: Mazda Eunos - the most fun you can have on a budget
Updates

21 December 2015: Daily duties take their toll
Mirror repairs required on Eunos as commute takes its toll.

Introducing the latest addition to our fleet - a Mazda Eunos.