Our Cars: 1988 Bentley Turbo R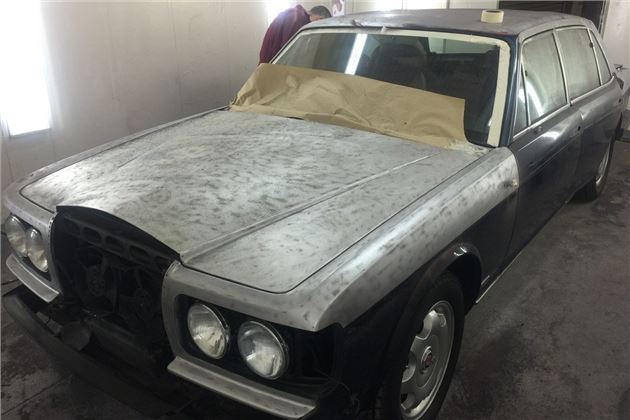 7 May 2016: Bentley gets a lick of paint
The Details
| | |
| --- | --- |
| Current mileage | 92,850 |
| Actual economy | 18.5 |
| Costs so far | £5500+ |
My car spends the winter months hidden away from the elements. Too large for a typical garage on a new-build house, the Turbo R sits in a storage area next to a workshop from early November to late March.

Hidden away from our over-salted roads, it's run occasionally as other vehicles that use the area are moved in and out, and usually one or two jobs that need doing are completed ready for its return to the great outdoors.

This winter was a little different. With no mechanical work immediately necessary, one particular problem was making itself more obvious by the day. The paint finish on the car was deteriorating, with the roof, front wings and the C-pillars as particular problem areas.

I'd used various products aimed at improving the appearance of paint, and all had failed. My local Rolls-Royce and Bentley specialist, Colbrook, offered to try an industrial polisher, but even if it had worked, it would be a temporary fix.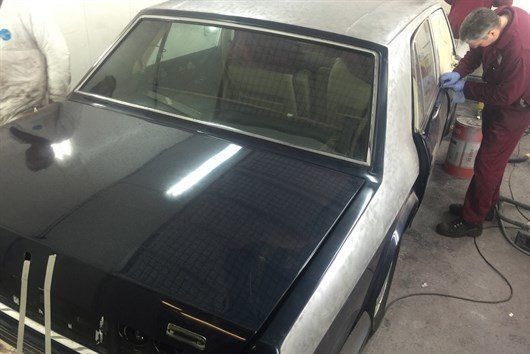 New paint wasn't cheap - but it was definitely worth it.
I decided to take the plunge and spend a great deal of money – certainly more than would be profitable – on trying to make the bodywork look more respectable.

Colbrook recommended a top-half respray down to bare metal, including the front end and bonnet, leaving the doors and boot lid and everything else below the coach line as they were. With the other work involved – removing door handles, the rear window, grille and badges – the estimated 120 hours' labour wouldn't be cheap.

The other areas in need of obvious attention were the wood door cappings. The varnish had begun to crack and flake, particularly badly in the front. Colbrook could send these away to an expert to be stripped and re-varnished relatively inexpensively. All this could be done while the car was in the workshop for the paint, and make a few small savings in labour costs.

It was slightly harrowing to see the car in the undignified state of having bare metal exposed, and it's surprising how much presence the radiator grille adds. But I had left it in capable hands and looked forward to seeing the results, if not receiving the bill.
« Earlier: Bentley meets the family Later: Bentley's bodywork is complete »
Updates

Simon drives the big Bentley to Europe

After spending a fortune on a respray, a stonechip threatens to spoil the party

Simon decides it's time to explore his classic's racing heritage

After 120 hours of labour, Simon's Bentley is ready to shine

7 May 2016: Bentley gets a lick of paint
Drastic action is required to rejuvenate the Turbo.

Simon's Turbo R gets to know the Mulsanne Speed

Simon has an expensive few months with his Turbo R

All hail Bentley Turbo R - the fastest best car in the world.