NEC Classic Motor Show: The 'weird and wonderful'
The NEC Classic Motor Show – held over the weekend of November 13-15 – is bigger and busier than ever, with five halls containing more than 2500 classics of all types. There really is something for every enthusiast, including those with more 'eccentric' tastes.
We sent our team member with the most oddball preferences to seek out his favourite 'weird and wonderful' exhibits – and some of the most creative displays. Check out what he came back with.
Paul Guinness, Contributor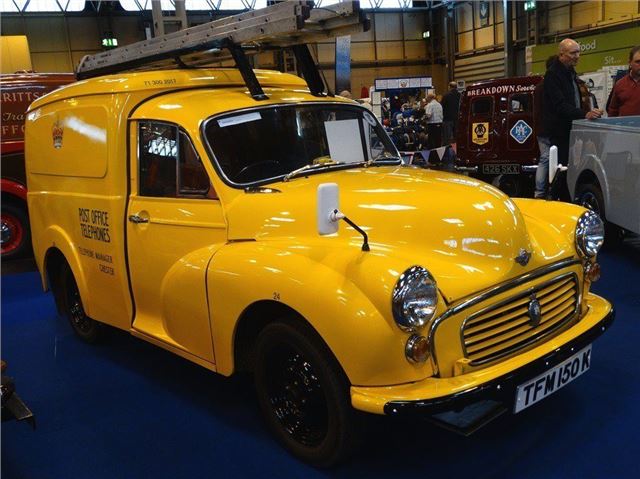 1


'Post Office Telephones' Minor Van
Before BT there was Post Office Telephones, the national organisation responsible for keeping us connected via our rotary-dial instruments, their engineers pounding the streets of Britain aboard their bright yellow Morris Minor vans with roof-mounted ladders. These eye-catching commercials were a familiar sight back in the '60s and '70s, but because of their hard use most have long since rusted away. This beautifully restored late-model example (first registered in March '72) attracted plenty of attention on the Minor LCV Register stand.
Comments