Formula Ford celebrated at 2013 Silverstone Classic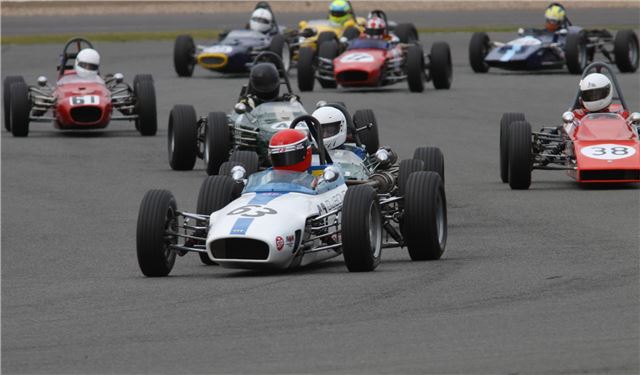 The Silverstone Classic (26-28 July) is now established as one of the UK's best nak holiday weekend classic racing festivals, covering everything from pre-war Grand Prix racers to 1980s touring cars. Adding to the mix is 2013 will be Formula Ford, the world's favourite entry level form of single-seater motor racing.
Fans of close wheel-to-wheel racing will love it - and the hope is that the Formula Ford races will evoke memories of the brilliant FF Festivals of the past, which saw drivers like Damon Hill, Ayrton Senna, Nigel Mansell, Nelson Piquet, Johnny Herbert and Jenson Button come to prominence.
The news is not only another major boost both for the Classic but also for the Historic Sports Car Club's category for pre-1972 FF1600s. Typically, more than a dozen constructors are represented and a grid of more than 40 cars is expected for what should be a pair of unmissable races on the Silverstone Grand Prix circuit.
'Formula Ford has played such a major role in both global motor sport history and the careers of just about every young racing driver that it's an obvious addition to what's already an amazing line-up of races at the Silverstone Classic spanning the full motor sport spectrum,' said Nick Wigley, Event Director.
'This is excellent news for Historic Formula Ford, which consistently delivers close and exciting racing,' said Grahame White, CEO of the HSCC. 'We are very grateful to Nick Wigley and his team at Goose Communications, Promoters of the Classic, for making this possible.'
For those wanting to watch the Formula Ford revival, tickets to the 2013 Silverstone Classic must be purchased in advance. Adult admittance is from just £35 (plus fees) and, following the event's widely acclaimed 'access all areas' policy, all tickets include free entrance to racing paddocks, trackside grandstands and all live music concerts. Considerable savings are on offer for festival-goers spending the full action-packed weekend at Silverstone and there are also special packages for car clubs.
Full details are available on the www.silverstoneclassic.com website
Comments