A Grand Monday: Mercedes-Benz 190D
In case of apocalypse, you might want to buy this week's under a grand bargain and stash it away somewhere.
It's a car that manages to combine two of the most indestructible things ever known in motoring - the Mercedes-Benz W201 '190' and the company's 2.5-litre normally aspirated diesel engine. 
Where else will you find a car that has covered a third of a million miles yet still looks like it's just three or four years old? 
There's something truly glorious about Mercedes-Benz cars of this era and the manner in which they were built, while the 190 also manages to be quite dynamically able, too - though in manual and diesel configurations, it's never going to set the world alight.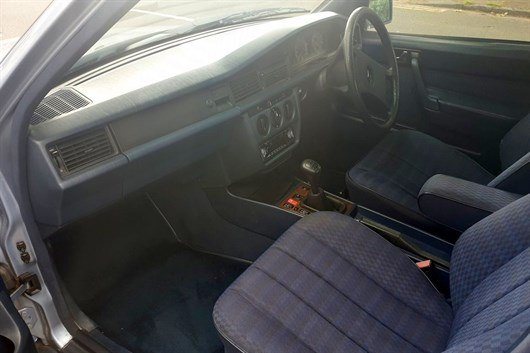 What it will do, though, is keep on going regardless of what you throw at it - be that a motorway commute, or an escape from Armageddon through a field of raging zombies - only a Volvo estate would be as comfortable doing both, and you can't run one of those on vegetable oil…
When you think about it, £950's a steal.