Gallery: HJC's Top 10 classics at Anglia's 5 April auction
Anglia Car Auctions' spring auction takes place this weekend (5 April) in King's Lynn, and as usual is packed with some very interesting real world classic cars. Spring is now very much with us, so there's a good selection of sports cars - but for our top 10, we're sticking to the tin-tops, as you'll not be praying to the weather gods before taking these ones out to the shows.
Following on from Anglia's January sale, which saw quite a number of cars breaching their pre-sale estimates, a quick scan of this sale's catalogue will probably see this happening again. If you're going to the sale, and like the unusual, quick or plain good value, here are 10 cars to keep an eye on - either because they have an interesting story, or could be potentially picked up for an interesting price. If you end up buying one, let us know how you get on.
For more information, visit the Anglia Auctions website.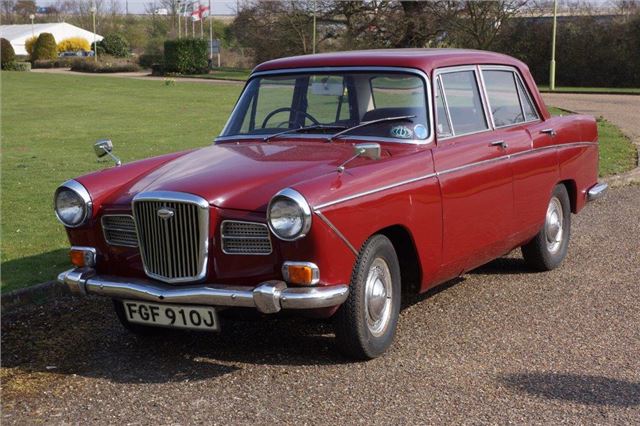 1


1970 WOLSELEY 16/60
£1200-1500
These solid English saloons might not be the most fashionable of classics at the moment, but they are still very satisfying to own, and are more than capable of turning heads. This is one of the last off the line, and has been owned by the seller since 1975. It's an older restoration, having been completed in 1995, and comes with a reconditioned 1622cc B-Series under the bonnet. Being an auto, it's probably not had a hard life - and with shortish MoT and free road tax, it's ready to drive away.
Comments