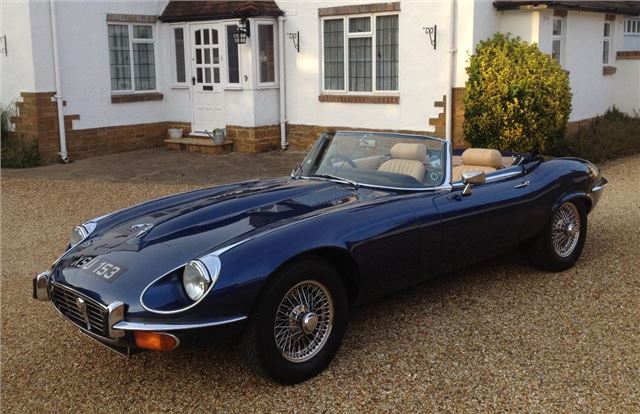 Carfest, a celebration of motoring inaugurated last year to raise money for Children in Need, will again feature two charity classic car auctions in 2013. The first lot has already been confirmed as a 1973 Series III Jaguar E-Type roadster, to be sold by Silverstone Auctions.
The classic British sports car has been completely rebuilt at a cost of more than £100,000 by specialists Viacarage Ltd, and the entire proceeds from the sale will be donated to Children in Need. The charity sales will be among a host of other cars being auctioned with four of distinct themes – Best of British, American Idols, Hot Hatches and Porsche 911 at 50.
There are two separate Carfest events in 2013 – one at Oulton Park, Cheshire, from 2 to 4 August and another at Laverstoke Park Farm, Hampshire from 23 to 25 August. Carfest is the brainchild of TV presenter, Radio 2 DJ and car lover Chris Evans. In 2012 it raised more than £1,000,000, but Evans hopes to double that number in 2013.
Nick Whale, managing director, Silverstone Auctions, said: "Last year's CarFest auctions were truly unforgettable for many reasons, not least because of the amount of money raised, the huge crowds they attracted and the fantastic levels of fun and enjoyment.
"However, this year promises to be even bigger and better with the addition of the new auction format which highlights four very different car types, but also because of another great new venue at Oulton Park." 
Comments