What is the cheapest Classic Car Insurance for a Porsche 911?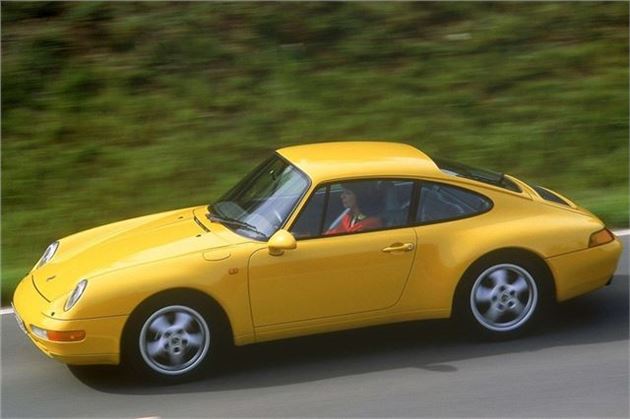 The last of the air-cooled versions, the 993 was an excellent car and more than capable of holding its own against rivals like the Honda NSX. Power comes from the 3.6-litre 'boxer' six-cylinder, which is good for about 270bhp – depending on which version you're driving (the Turbo was 408bhp). 
Can I get it on a classic policy?
It doesn't matter which version of the Porsche 911 you're interested in, they're all considered a classic by most insurers.
What are the benefits?
As well as being with a specialist insurer, a classic policy will often offer benefits such as limited mileage discounts, free European cover, agreed valuation and club member discounts
How much are they worth?
Pretty much all versions of Porsche 911 993 are desirable - and thefore expensive. Expect to pay around £35k for one that needs TLC, while a decent one will set you back £45k. A good example from a dealer will be north of £55k.
What to look for when buying one?
These are high-performance vehicles so it's likely that they'll have seen some on-track use, or very enthusiastic on-road use. As such, should not only look for accident damage - but also damage cause by stone chips. While the engines are reasonably strong, you'll want to check for regular maintenance from a specialist.
How can I lower the cost of my insurance
Insurers often offer discounts if you're a member of a classic car club. When it comes to the Porsche 911 one of the biggest clubs is Porsche Club GB. You could also get yourself a discount by keeping the miles down. If you've recently passed your test, consider taking a PassPlus, IAM or other driver qualification - some insurers will chip a bit off your premium if you do. Keeping your car garaged is also another good idea.
What about modifications?
Always tell your insurer about any modifications to the vehicle - some modifcations such as security systems or tracking devices can reduce your premium. But if your insurer knows your car is modified, you'll most likely get like-for-like cover so you won't be out of pocket if you need to make a claim.
Insurance quotes
The following fully-comprehensive insurance quotes are based on a 1994 Porsche 911 Carrera Coupe manual, owned by a 40-year-old Cambridgeshire-based man in full-time employment. He is named driver on another car and has clean UK licence. Mileage is limited to 3000 a year and the car is kept garaged overnight.
* Sometimes we show a link with a * next to it. It means that it is an affiliate link and as a result helps HonestJohn.co.uk stay free to use. It's tracked to us and if you go through it, it can sometimes result in a payment or benefit to the site.