What is the cheapest Classic Car Insurance for a Jeep?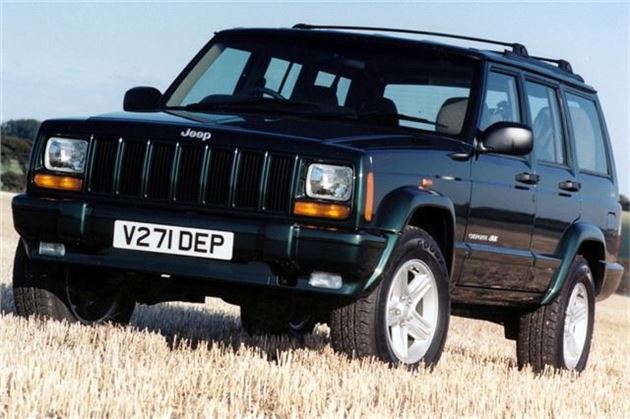 Jeep is a solid choice for fans of mud-plugging classics. They're hugely capable both on- and off-road so offer a neat alternative if you don't fancy a Land Rover. Of course, they're not especially economical - but neither are any of their rivals.
Can I get it on a classic policy?
While early models like the Wrangler are accepted as classics everywhere, you might have to shop around to find an insurer that will cover a late-model Cherokee as a classic.
What are the benefits?
As well as being with a specialist insurer, a classic policy will often offer benefits such as limited mileage discounts, free European cover, agreed valuation and club member discounts
How much are they worth?
Prices vary wildly for 3-series, but for £3500 you should be able to pick up a decent version of either a 316 or 320 of any generation.
What to look for when buying one?
Thanks to a slighly tail happy engineering design, we'd recommend checking them for accident damange, worn tyres and suspension components. Early 3-series can also rust with the best of them.
How can I lower the cost of my insurance
Insurers often offer discounts if you're a member of a classic car club. When it comes to the Jeeps one of the biggest clubs is the Jeep Owners' Club. You could also get yourself a discount by keeping the miles down. If you've recently passed your test, consider taking a PassPlus, IAM or other driver qualification - some insurers will chip a bit off your premium if you do. Keeping your car garaged is also another good idea.
What about modifications?
Always tell your insurer about any modifications to the vehicle - some modifcations such as security systems or tracking devices can reduce your premium. But if your insurer knows your car is modified, you'll most likely get like-for-like cover so you won't be out of pocket if you need to make a claim.
Insurance quotes
The following fully-comprehensive insurance quotes are based on Jeep Cherokee Limited auto for a 40-year-old Cambridgeshire-based man in full-time employment. He is named driver on another car and has clean UK licence. Mileage is limited to 3000 a year and the car is kept garaged overnight.
* Sometimes we show a link with a * next to it. It means that it is an affiliate link and as a result helps HonestJohn.co.uk stay free to use. It's tracked to us and if you go through it, it can sometimes result in a payment or benefit to the site.