Top 10: Triumph sports cars
Coventry-based Triumph produced an impressive array of sports cars over the years, kicking off with the 1800 and 2000 Roadsters of the late 1940s. But it was with the launch of the inaugural Triumph TR in 1953 that the marque's sporting presence really began to grow, leading to an entire family of TR models, joined from the 1960s by the smaller, more affordable Spitfire.
Throw into the mix the six-cylinder GT6 and V8-engined Stag that arrived later the same decade and you've got a back catalogue of sporting Triumph machinery that few other manufacturers can match. So join us as we celebrate all that's great about the classic Triumph sports car.
By Paul Guinness, Contributor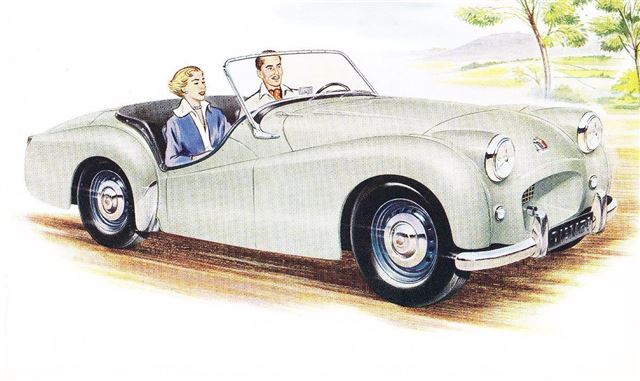 1


Standard-Triumph boss Sir John Black always wanted to build a proper sports car, the eventual result being the Triumph TR2 of 1953. Powered by a twin-carb 1991cc four-cylinder Standard engine, it boasted 90bhp and a 100mph top speed. The TR2 went on to win the '54 RAC Rally and demand was soon outstripping supply.
The TR3 replaced the TR2 in 1955, featuring a flush-fitting grille and front disc brakes. This was usurped by the 100bhp TR3A two years later, which was followed by the 2138cc TR3B in 1961 – by which time the TR4 was already on sale.
Comments