Top 10: Summer open-tops for £3000 to buy in 2021
Summer's on the way, and the weather has turned for the better - what better time to think about buying an open-topped sports car? Why not cash in that ISA and invest in some fun instead, because with a budget of £3000, you'll be spoiled for choice of cool and fun roadsters.
If you decide to spend your £3000 on an open-topped sports car, you'll not be disappointed with your purchase - whatever type of classic you're into. There's the basic simplicity of an MG Midget (or for that matter, it's Triumph Spitfire counterpart from Canley), or the sharp-edged flair of the '70s set, typified by the Fiat X1/9 and Lancia Beta Spider. The '80s and '90s are also well represented in this eclectic selection - and we've even thrown in the most technologically advanced car money could buy in 1989.
Read on, and if you're convinced enough, make an appointment with your bank or building society...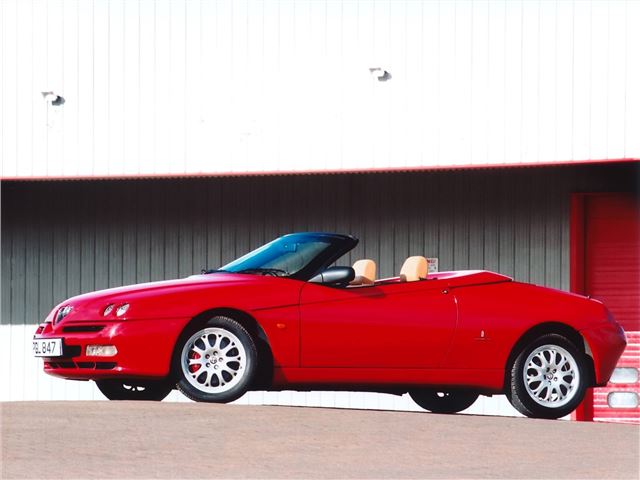 1


Alfa Romeo Spider
1995-2004
When Alfa Romeo launched the Spider in 1995, it claimed to have developed the best front-wheel drive car, benchmarking the 1989 Lotus Elan during development. It was a bold claim, but actually proved not so far from the mark - because the Type 916 was a great steer. The 2.0-litre Twin Spark is probably better balanced than the 3.0-litre V6, but it's the latter that will always steal the hearts of enthusiasts.
For your £3000, you'll get a great Twin Spark or a very good V6. They're mechanically tough and with engines that will run forever as long as you lavish proper care and attention on them. When looking at potential purchases, go over that complicated suspension set-up with a fine-tooth comb. Then buy the best low-mileage car, preferably from an aficionado, keep down the miles - and enjoy.
Comments