Top 10: Cars from the Peugeot museum
More than 200 years of Peugeot heritage is preserved in the Aventure Peugeot Museum in Sochaux, France. The reason the company's heritage predates the introduction of the car as we know it by around three quarters of a century is because Peugeot has been one of the big industrial powerhouses of France. Kitchen utensils, salt and pepper grinders, sewing machines, dishwashers and bicycles share floor space with motorised transport, and is well worth a visit. Here are some of the vehicle highlights.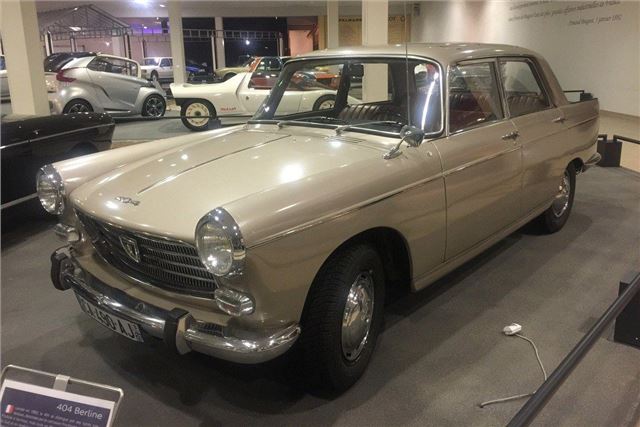 1


Peugeot 404
If the 404 has a familiar appearance – perhaps bringing to mind the Austin Cambridge and Morris Oxford of the 1950s – it could be because they were penned by the same styling house, Pininfarina. Built in Sochaux, as well as plants in Africa and South America. Almost 3 million were built between 1960 and 1988.
Comments