Everything you need to know about the lightweight Jaguar E-type
Six new Jaguar E-type Lightweights have been built by the factory, completing the original 1963-64 run of cars. The new cars aren't strictly replicas, but are reproductions of the original, race-bred Lightweight E-type, which are better described as 'continuation' cars.
The cars are described by Jaguar as the missing six vehicles from the company's Lightweight E-type project, which originally started in February 1963 - with the objective of building 18 'Special GT E-type Cars'. In the end, only 12 of the aluminium bodied Lightweight E-types were built, the last in 1964. But the remaining six designated chassis numbers remained unused. Until now.
Here's an insider's guide to the cars.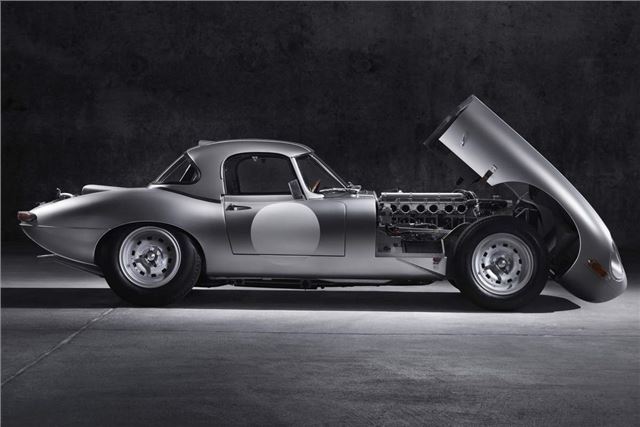 1


Bodyshell
The most important bit is the car's aluminium bodyshell, which is used to save weight – 114kg in total compared to the standard car.
But despite the enormous advances in technology since the early 1960s, the old ways were the best. So while high-strength aluminium alloys and bonded structures would have been invisible, they would not have been true to the original design – and nor would they have conformed to the FIA's homologation requirements for historic racing.
Instead, today's state-of-the-art technology was used to make sure the car was a faithful rendition of the original with inner and outer surfaces of a Lightweight bodyshell digitally mapped.
Approximately 75 per cent of the panels are made in-house at Whitley, with just a few very large pressings being supplied by external specialists using Jaguar-designed tooling.
Comments