Wolseley 15/60 and 16/60 (1959 - 1971)
Last updated 21 September 2015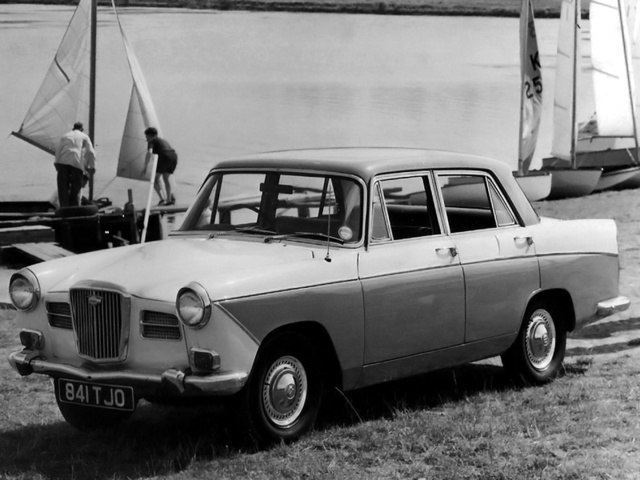 B-Series engine, good parts and specialist support, nice and luxurious interior, cossetting ride
Woolly steering, vague roadholding, sluggish
Introduction
The Wolseley 15/60 (and to a lesser extent) 16/60 were an interesting meeting of styles and design influences. On the one hand, you had the staid and solid Wolseley air of luxury and security - and on the other, there was the befinned Italianate Farina body, which wouldn't look out of place on a Lancia.
The Wolseley 15/60 was one of a plethora of BMC badge-engineered Farinas (often referred to as BMC's Family Farinas) - and sat in the range above the  Austin and Morris versions, and alongside the MG and Riley versions. Wolseley was very much the luxury version, which meant a more luxurious interior, majoring on wood and leather. And let's also not forget that illuminated grille...
Sadly, the MG and Riley versions werre more powerful - the Wolseley shared the 52bhp single carburettor 1489cc B-Series engine with the Austin and Morris saloons. In 1961, the car was lightly facelifted into the 16/60, when it received the upgraded B-Series engine (1622cc and 61bhp), had its fins cropped, and had its suspension tightened up, thanks to the fitment of anti-roll bars. And that's how it remained until its demise in 1971.
Next: Specifications
Compare classic car insurance quotes and buy online. A friendly service offering access to a range of policies and benefits.

Get a quote