Wolseley 1100 and 1300 (1965 - 1973)
Last updated 13 March 2013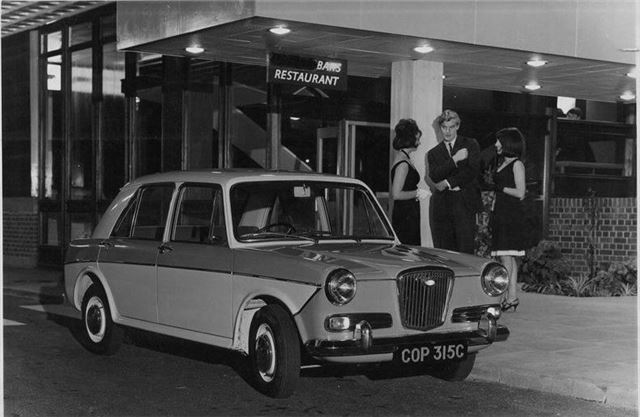 Excellent driver just like all 1100/1300s, comfortable, well-appointed, and cheap to run
Rust is a big killer so watch for poorly executed repairs
Introduction
The Wolseley 1100 was another simple badge-engineering job, which as excellent as the car was, continued to undermine Wolseley's marque values. But at the time of its launch in 1965, it was a logical extension to the range, continuing the appeal of the front-wheel drive Hornet into something a little more family sized.
The Wolseley was a comparative latecomer to 1100 range, not being launched until 1965, three years after the Morris original. Mechanically was identical to the Riley and MG versions with a 55bhp A-Series engine, but it also had the option of attractive two-tone paintwork to make it stand out a little more.
The 1300 appeared in 1967 with a 1275cc engine instead of 1098cc. This had an allsynchromesh manual gearbox and offered 70bhp thanks to twin carburettors - so quite a perky performer.
Next: Buying Guide