Warszawa M20 (1951 - 1973)
Last updated 24 August 2013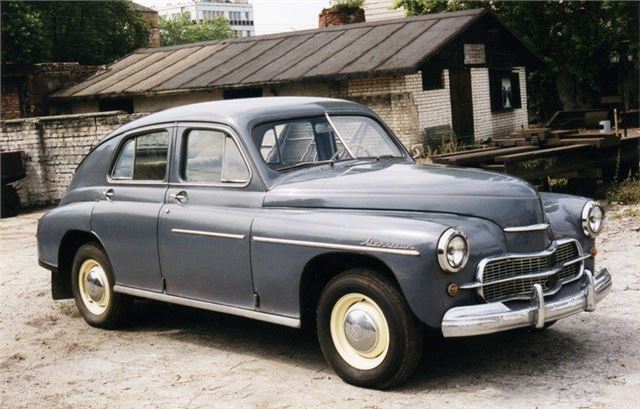 A solid Eastern European saloon, once owned by a Pope
Unknown outside of Poland
Introduction
When it was launched in 1951, the Warszawa M20 was nothing more than a redundant Soviet car, known as the Pobieda, which had been first seen in 1945. Production was slow to start (with just 75 cars built in the first year), but assembly gradually speeded up, and by 1956, the M20 had become an entirely Polish product.
At that point in the proceedings, a new overhead camshaft engine was fitted to replace the ageing side-valve unit. The new powerplant put out 70bhp (52kW) – and that was enough to give the car a top speed of 65mph. An estate version was produced in prototype form the following year, and after that, a further facelift was introduced, toning down the ornate grille. In 1960, the Ghia designed saloon version was launched, but from then until when it was phased out in March 1973, there were no other major changes made.
More than 250,000 examples had been built, and they proved popular as taxis – thanks in no big part to their heavy construction and simple mechanics. The car's most famous owner was none other than Polish born Pope John-Paul II – before he became the Pontiff.