Volvo 240-Series (1974 - 1993)
Last updated 24 February 2021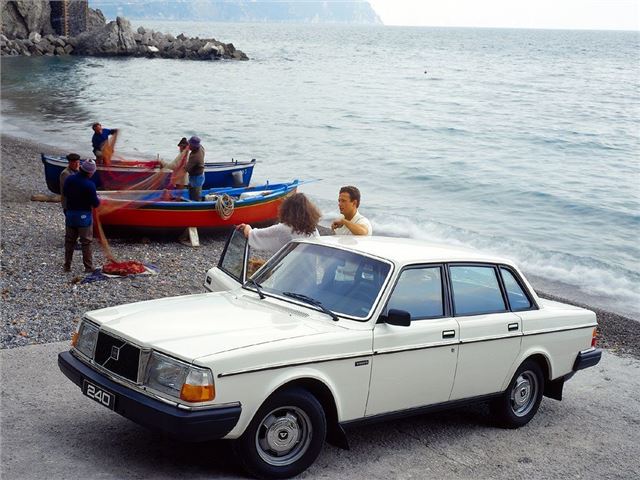 Can be used every day, comfortable, safe and roomy
Hardly sexy, heavy on fuel, rust gets the sills, and just too sensible
Introduction
Because there are so many Volvo 240s still in use today, it's sometimes hard to see them as classic cars. But with a launch date of 1974, and a large and loyal following, these workhorses tick the 'classic' box more readily than you might think.
What this tough-mobile lacked in style, it more than made up for in safety and sales. The cars – the 242 was the two-door; 244 was the four-door saloon; the 245 the estate – were based on the 140. However, the fronts were re-engineered for MacPherson strut suspension and a new nose. The interiors were refitted, and made even more impact-friendly, and those all-important impact bumpers were made ever larger and more absorbant.
Aside from Volvo's existing 1986cc four-cylinder engine, a new overhead-cam 2127cc unit featured; this rose to 2315cc in 1978. 1980 saw the arrival of the more sporting GLT model. Most of them were mated to a four- or even five-speed manual, although three- and four-speed autos were also available. 
Facelifted in 1981 and given smaller bumpers, all were re-christened the 240s, no matter the body-style. They even had some motor sport success, winning the European Touring Car Championship - with the aid of a turbocharger and improbable amounts of boost. The last were built in 1993; as durable in lifespan as they were in quality and strength.
Join the club
Formed in 1962, the Volvo Owners' Club has 3000 members. It offers dedicated, expert advice to keep members' cars on the road and has helped preserve models that are still used daily. It also embraces modern Volvos and plays an important role in helping its solving the complex electronic issues modern cars can present. All Volvos are welcome, from traditional classics like the PV544 and Amazon, 1980s modern classics like the 700, and newer models like the S40, S60, V60 and XC60. The cost of joining the club is £35 (£30 membership and £5 joining fee) - but the joining fee will be waived for new members quoting HJ19.
Next: Model Timeline
Buy a Volvo 240 from £3,500