Volvo 144 and 145 (1967 - 1974)
Last updated 11 December 2018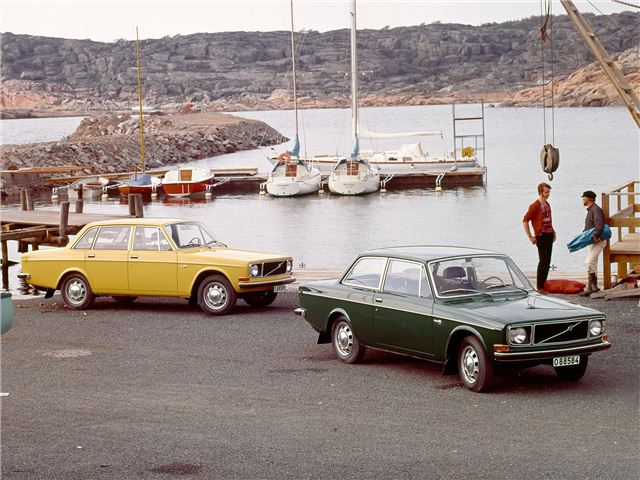 Big and boxy with lots of room, huge estate load bay, solid, tough, dependable, and cheap
Ugly and prone to hidden rot underneath
Introduction
Volvo presented a new square-rigged style for the 1970s - and proved to be a market pioneer in delivering the message that safety sells. The 140-Series was the first in a long line of Volvos that didn't just feature all the latest safety kit on its cars, but celebrate it.
These imposing saloons and estates built between 1967 to 1974, were uncompromising in their looks but thoroughly protected their occupants. The model naming system was simple - third figure of the model designation denoted the number of doors; the middle one, the number of cylinders, and the first was the model series. The most popular model in the UK by some margin was the 145 estate, which had an excellent load area - both cavernous and practically-shaped.
Initially, it was offered with the 1778cc engine, but that was later supplemented by the 1986cc. It was this car that offered the best all-round combination of performance and fuel consumption.
Join the club
Formed in 1962, the Volvo Owners' Club has 3000 members. It offers dedicated, expert advice to keep members' cars on the road and has helped preserve models that are still used daily. It also embraces modern Volvos and plays an important role in helping its solving the complex electronic issues modern cars can present. All Volvos are welcome, from traditional classics like the PV544 and Amazon, 1980s modern classics like the 700, and newer models like the S40, S60, V60 and XC60. The cost of joining the club is £35 (£30 membership and £5 joining fee) - but the joining fee will be waived for new members quoting HJ19.
Next: Specifications