Volkswagen Vento (1992 - 1996)
Last updated 19 September 2019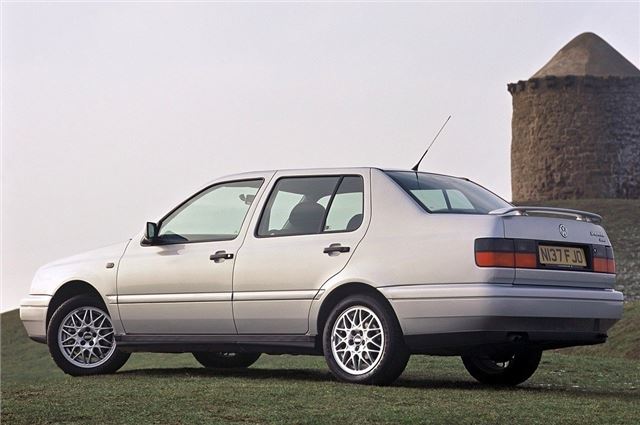 Booted Golf Mk III. Cheap, roomy, sensible and underrated. TDI is frugal and no slouch. VR6 is very quick.
Expect many components to be wearing out now. VR6s are quite scarce.
Introduction
Like the Ford Orion and the Vauxhall Belmont, the Volkswagen Vento totally failed to capture the imagination of 1990s new car buyers. It was, quite frankly, a bit of a flop – which for a car maker still riding high on the success of the Mk2 Golf and Scirocco must've stung a bit.
Why was it a flop? Well, there are a few reasons that spring to mind. First of all, the UK just wasn't a saloon-hungry market – we're a nation of hatchback lovers. Secondly, Volkswagen's marketing of the Vento didn't do it any favours – it was positioned as the car that sat in between Golf and Passat. Drivers, quite literally, didn't buy it.
Thirdly, the platform that the Vento was built on was, well, a bit rubbish. Gone was the tight handling of the Mk2 Golf replaced by the wallowing ride of the Mk3. And, finally, there was the looks…
These days, of course, Vento ownership gives you access to a pretty exclusive club. According to our How Many Survived data, there were just 588 left (and only 190 on the road) at the end of 2018. Not bad for a car that you can pick up for well under a grand.
Petrol flavoured engines were the 1.6-,1.8- and 2.0-litre variants, although the rather smashing 2.8-litre VR6 was also included and is obviously rare, expensive to buy, and stupidly fun to drive. If you're of the derv persuasion you could opt for the 1.9-litre turbocharged unit, while sadists (sorry, purists) will no doubt prefer the normally-aspirated 1.9 oil-burner.
At the time, the Vento got a fair bit of stick for being dull, boring and predictable to drive. But we reckon the extra weight and stiffer chassis actually makes it better to drive than the bloated Mk3 Golf.
Those that are left seem to be well looked after and capable of covering high-mileages – but beware nosily manual gearboxes (worn bearings = expensive). Rustproofing was on the whole pretty good so grotty panels might be down to poor accident repairs.
If you enjoy a bit of chod, fancy something a bit different, and need a reliable under-the-radar classic, then we reckon the Vento might be just what your after. Bonus points for diesels.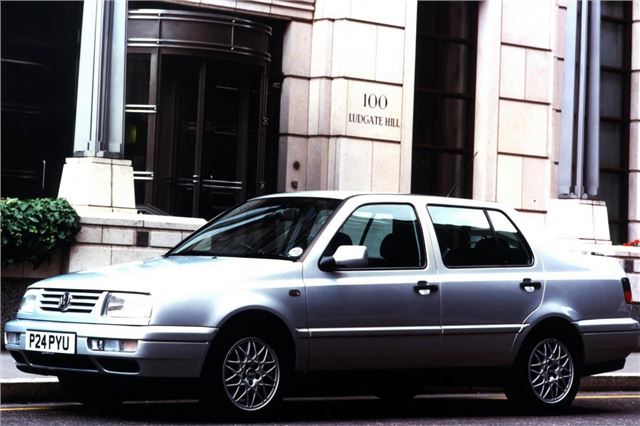 Next: Buying Guide