Volkswagen Type 2 Kombi/Camper (Split-screen) (1949 - 1968)
Last updated 22 March 2019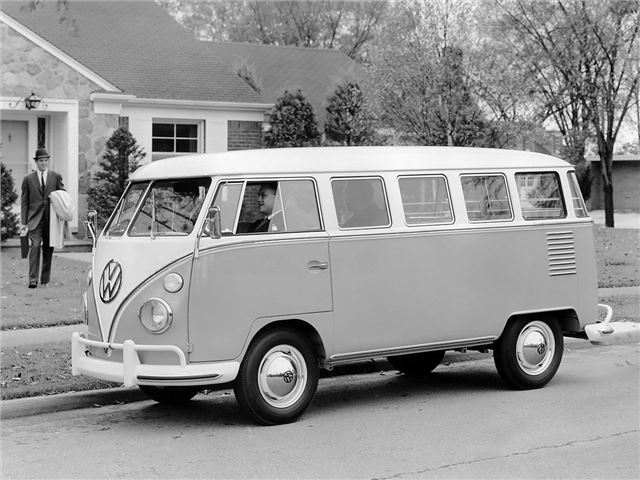 Buying Guide
Good
Cool
Usable
Highly versatile
Massive selection available with prices to suit almost all budgets
Bad
Rust is an issue
Restoration is not straightforward and costly
Underpowered unless tuned
Wobbly road manners unless upgraded
Watch
On campers, check the quality of split charging systems or leisure batteries, and also any aftermarket add-ons that have undoubtedly been fitted along the way.
As for interiors - repro and custom trim is the best way of getting immaculate insides, as originals are now near-unobtainium. Original seats are rare, but re-trimming is straightforward.
Servicing is easy and straightforward - engine removal is relatively simple for larger jobs.
Gearboxes cause little problems at all.
Check the engine for signs of wear - blue smoke is a giveaway for worn rings or bores. Rebuilding is easy and cheap, and secondhand engines are plentiful. You can swap engines between models simply.
Pre-1960 Type 2s with the 1192cc engine brake that rule - the earliest parts are harder to find and much more expensive.
Check for signs of overheating - good flat-fours can run all day without getting hot.
Pulling on the fan belt pulley to check for crankshaft float - if there's visual movement, the main bearings are shot and you need a rebuild.
Make sure the oil has been changed every 3000 miles.
Check for rusty heat exchanger - you know because the heater won't be working and the interior smells of exhaust fumes.
Check the steering for free play, but if the bearing needs looking at, it's easily adjustable.
If it's the kingpin, repair kits are available, complete with all bushes, bearings, shims and seals.
If it's lowered, make sure it's been done properly - if the beam axle has been cut, check the quality of the weld is good, without stress or cracks etc.
Check drum brakes aren't suffering from leaking wheel cylinders - easy to fix, but not always cheap.
Rusty panels - new ones are all available off the shelf.
The main places to check for rust are the sills, wheelarches, door bottoms and front valance.
Closely check the floorpan, most notably, at the front.
Chassis rails are also worrisome, which is a problem as they are tought to repair properly.
Other rust spots: inner wheelarches, battery tray, and the leading edge of the roof.
Check the cotton-covered rubber hose for sign of perishing - it's a complex and sometimes hot run from the petrol above the rear axle to the engine - this should be changed regularly.
Pre-1966 six-volt electrics particularly susceptible to poor connections and bad earths - most will have been upgraded to 12-volt systems.
Back: Model Timeline
Next: Running
Compare classic car insurance quotes and buy online. A friendly service offering access to a range of policies and benefits.

Get a quote