Volkswagen Passat and Santana (1980 - 1987)
Last updated 29 April 2015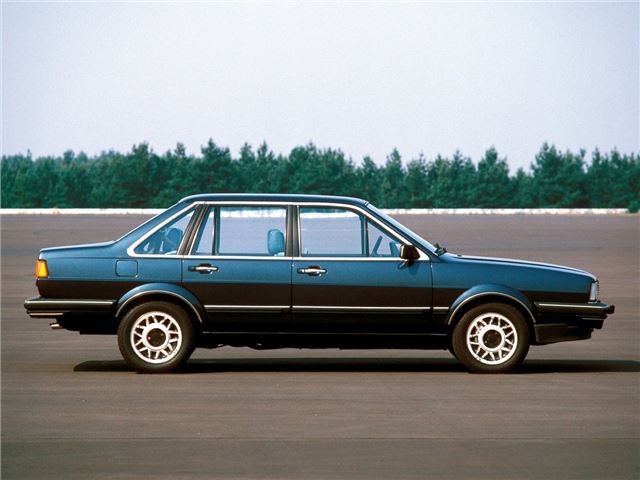 Roomy, no frills transport, gaining some classic kudos
Efficient, but dull, heavy steering, poor gearchange
History
Audi 80 derived hatchback, estate and 4-door saloon (badged Santana). Santana built in China until 2003. Hatchback 14' 7" long; estate 14' 11" long; both 5'6" wide and weighing from 950kg. ...
Introduction
The 1980 Passat retained much of the earlier car's engineering, so that meant front-wheel drive, a longitidnally mounted engine ahead of the front axle-line, and a thoughtfully designed engineering package. Worthy but dull, would sum up the Passat Mk2. It was clothed in a larger, more maturely - in-house designed - body, now available as a saloon as well as hatchack and estate. The most interesting model by far was the Santana GX5, which was powered by Audi's warbling five-pot in 115bhp 1.9-litre carburetted form. But it was quick and rather appealing in an understated way.
As before, the Passat was a neat, but undistinguished car to drive, but hugely roomy in estate guise, and practical, too. More rust resistant than the original Passat, the B2's survival rate it still low in the UK - but it survives well in Europe and South America. Pretty much a forgotten entity today, though, and if you find one, it's unlikely to have been cared for. But bag a GX5 for a bargain price, and enjoy the one of the 1980s lesser known Q-cars. Still made in China, too, in facelifted form.
Next: Model Timeline