Volkswagen Jetta (1984 - 1992)
Last updated 29 April 2015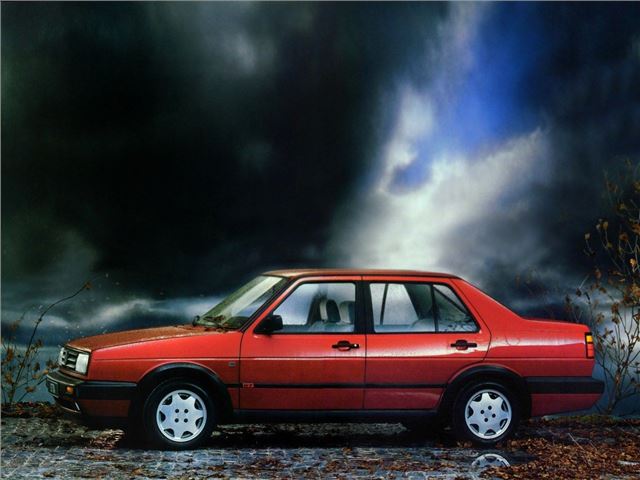 Model Timeline
1984: second generation Volkswagen Jetta
Underrated 'Golf with a rucksack'. Stiffer body so handles better than a Golf with fewer rattles.
14' 2" long by 5' 5" wide. Weighed from an amazingly light 725kg (for the 1.3) to 1,010kg (for the 16v).
139bhp 16v seriously quick, does 60 in 2nd gear, and gets there in 7 seconds.
'Long life' bodies, exhausts, batteries, shock absorbers.
1989: Range facelifted
PAS standard on 'big bumper' GL and GTi from August 1989. 
Euro Car Parts (0541 506506) supplies cheap parts.
Back: Introduction
Next: Buying Guide