Volkswagen Golf Mk4 R32 (2002 - 2004)
Last updated 3 October 2017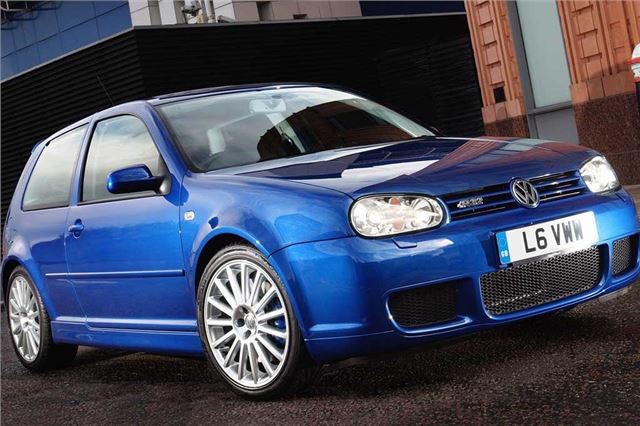 Buying Guide
Good
Not as quick nor as alert as an Evo VII or WRX STI, but still goes and handles very well, is very safe and has one of the most wonderful exhaust notes of any car ever built. Quite good value for money compared with the V6 4Motion, and the R32 is a vastly better car.
VWs generally had below average warranty repair costs in 2003 Warranty Direct Reliability index (index 76.83 v/s lowest 31.93).
Bad
Limited production of just 750 RHD for UK meant premiums to get one quickly and strong value retention for the first year.
Watch
See Golf IV for general problems
Failure of the electric automatic beam height adjusment motors for the Xenon headlights is very common and very expensive to fix.
22-1-2011: If ESP/ABS amber warning light comes on intermittently and will not re-set, you might not actually have the ATE Teves Mk 60 ABS/ESP problem. First check circuits and start at the ABS fuse and holder (no 9 on a Golf, on scuttle edge by driver door). Pull it out, have a look and if okay replace it. The warning light may then go out. Sometimes they slip out a bit and become wobbly, which is enough to set off the warning.
27-10-2013: Both timing chains of 3.2 VR6 prone to stretching and jumping cogs, throwing out the timing. Due to the amount of dismantlung involved, replacing is a £3,000 job. 
Back: Model Timeline
Buy a Volkswagen Golf from £5,000
Compare classic car insurance quotes and buy online. A friendly service offering access to a range of policies and benefits.

Get a quote