Volkswagen Corrado (1988 - 1995)
Last updated 22 January 2016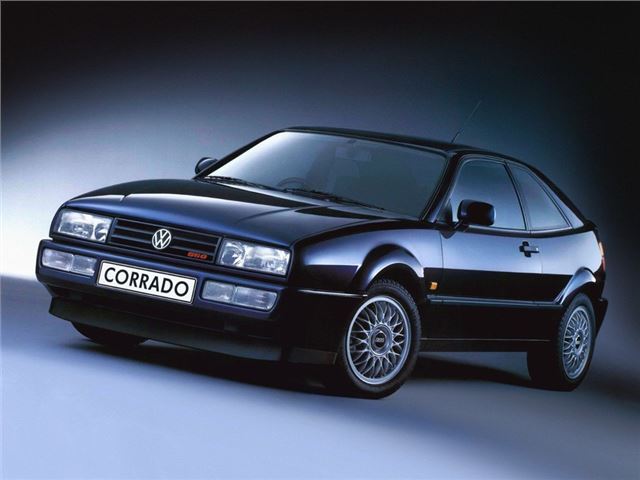 Buying Guide
Good
136bhp 1.8 16v, 160bhp 1.8 G60 supercharged, 115bhp 2.0 8v, 136bhp 2.0 16v. But the engine to have is VW's VR6, here in superb 2.9 litre 190 bhp form. Excellent front-drive handling.
VR6 RECOMMENDED.
Some remaining Corrado VR6s were much coveted and kept immaculate. Others very much feeling their age.
Bad
Can suffer more than their fair share of niggly faults.
Demand exceeded supply, so these cars were expensive. The thing to do in the mid 1990s was to buy cheaper used German imports which, of course, had been driven at 150 mph on the Autobahn and suffered stone damage to the body and paint.
Parts prices are high with very few cut-price alternatives.
Watch
Pre-digital odometers easy to clock.
VR6s fashionable among drug dealers 1996-97, often evidenced by 'flash' modifications.
If aircon fitted, make sure it blows cold.
Superchargers of G60s wear out (can be reconditioned by Jabbasport from £320, tel: 01733 571769).
Check water level in expansion chamber and look for emulsified oil under oil cap as engines tend to blow head gasket at about 60,000 miles.
A much track-dayed car in the 1990s, and that will have take its toll.
Very hard to re-surface narrow-angle V6 block and head and coolant in combustion chambers leads to burned out piston crowns.
Problem also emerging of stretched timing chains on VR6s and chains actually breaking at around 90,000 miles.
Back: Introduction
Next: Specifications
Compare classic car insurance quotes and buy online. A friendly service offering access to a range of policies and benefits.

Get a quote