Volkswagen 1500 and 1600 Type 3 (1961 - 1973)
Last updated 29 April 2015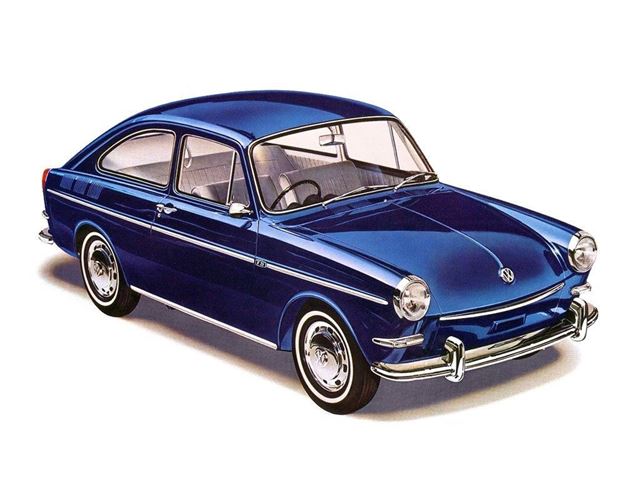 All the Beetle's good points, such as brilliant parts and specialist support, good visibility, roomy interior
Lost some of its design purity
Introduction
Volkswagen management was well aware that despite the Beetle's huge popularity, it was a situation that would not continue indefinitely. The obvious solution was to broaden the range, and offer faithful buyers a new, more upmarket product to trade up to when the time came. And that's how the Type 3 came about.
It was a development of the Beetle, which was also intended to address some of its perceived shortcomings of being old-fashioned, cramped and having poor luggage capacity. And it was a more modern-looking machine, with extra space inside and a boot front and rear.
Initially available as a two-door 'notchback' saloon with a 1493cc engine, a two-door estate – known as the Variant – came along in 1962, with a fastback two-door following in 1965. By this time there was also a 1584cc engine - but despite improving on the Beetle in many ways, and selling almost two million copies, the original car managed to outlive the Type 3 by several years.
Next: Specifications