Vauxhall Velox and Cresta PA (1957 - 1962)
Last updated 16 December 2017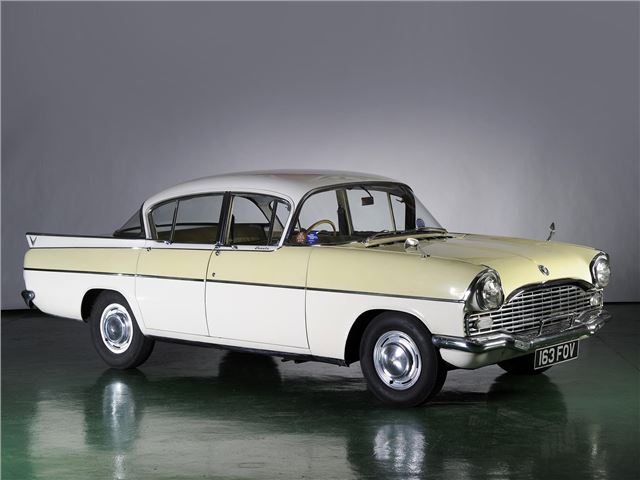 Teddy-boy styling has a firm following, huge inside, and a lot of fun to be seen in
Steering and handling vague and wallowy, high fuel consumption
Introduction
Vauxhall's cars of the 1950s were smaller facsimiles of what was being produced in the USA at the time. This was no surprise given the fact that GM owned the company – and it was certainly apparent in the design of the Cresta PA. It sported relatively large fins, a wraparound windscreen and heavy chrome-laden bumpers front and rear – again, pure Americana. The concept of a large, unstressed engine was very American, too – and although in the Cresta it had six cylinders in place of the favoured American V8, it was large compared with the mainly four-cylinder powered opposition.
The 2,262cc produced just 75bhp (56kW), but there was plenty of torque and no need to use the three-speed column-mounted gearshift with any frequency. Top speed was 96mph and 0-60 in 15.2 seconds. Fuel comsumption was a heavy 19mpg. The ride was and still is supreme, helped by the bodyshell's huge bulk, exceptionally comfortable bench seats and the boot was also very large – but space efficiency was no great shakes. In 1960, a 2,651cc engine boasting an extra 20bhp was drafted in, and the car became even more enjoyable to use – especially if the optional GM Hydramatic automatic gearbox was specified.
Friary Motors produced a very attractive station wagon version of the PA Cresta. 
Next: Driving