Vauxhall Velox and Cresta E (1951 - 1957)
Last updated 4 March 2013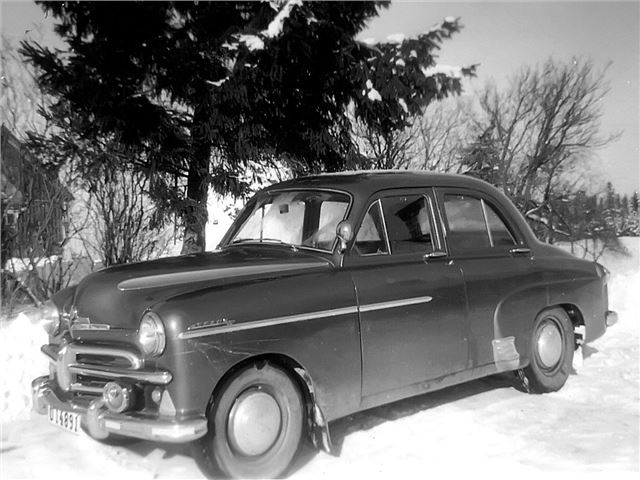 Cool USA-inspired styling, survivors will have been restored by now, smooth six-cylinder engine
Thirsty, and sluggish considering its 2.3-litre engine
Introduction
The post-war E-Type Vauxhall cars owed much in terms of styling to their American GM consins. The 1951 Velox featured Chevrolet-inspired looks with sweeping wings, semi-enclosed rear ewheels, and a significant amount of chrome on its bodywork,
That was no bad thing in the company's truly first upmarket cars of the era - the Velox E (although it followed on from the related 1948-'51 L-Type Velox). They were essentially six-cylinder versions of the Wyvern E, launched at the same time. Velox had a smooth 2275cc engine and After one year, a new 2262cc version made an appearance; although smaller in capacity, it had more power (from 58bhp to 64 or 69bhp).
The Cresta E joined the line-up in 1954 as an even more prestigious model; from the outside it was easily recognised as being the top model, thanks to its two-tone paint. The Velox and Cresta E were more technically advanced than many of their UK rivals, featuring monocoque-construction, and smooth straight-sixes, although their three-speed gearboxes were already becoming passe.
Next: Specifications