Vauxhall Senator (1987 - 1994)
Last updated 21 June 2013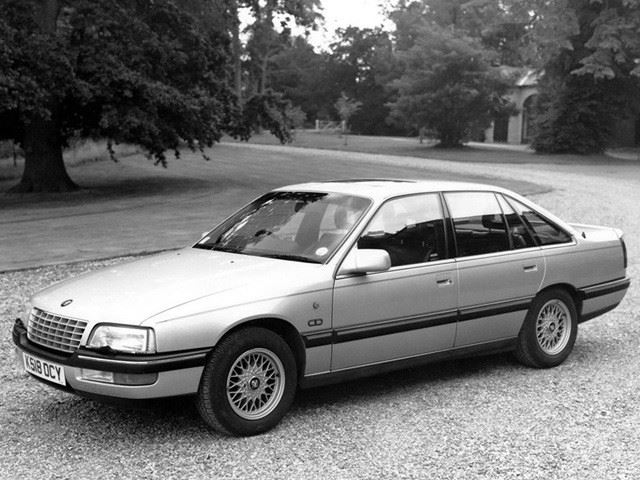 Buying Guide
Good
The policeman's favourite police car.
16' long, 5' 9" wide, weighed from 1,370kg.
Highly successful 1987 re-style looked longer and lower than Carlton and garish 'chip-cutter' grille was just right, especially pitched against bland looking Granada.
High-spec 204bhp 3.0 24v CD obviously the best (not all had leather). Glovebox of air-conditioned CD can be used as a fridge or drinks cooler.
Later 148bhp 2.6 12v CD is okay, 177bhp 3.0 12v also okay.
The police liked these cars so much, they stored them and some did not come into service until 'M' reg.
Enthusiastic Owners Club (see clubs directory at www.honestjohn.co.uk).
Model lived on in Australia until 1990 as the Holden Calais 2.6 with curiously bland, maybe police spec trim.
Low 3 out of 9 point death rate from accidents in this model.
Bad
Top spec 3.0 24v CDs with less than 100,000 miles now very rare.
Early 140bhp 2.5 12v lacked essentials such as proper engine cooling.
Police spec had no sunroof or aircon, wind-up windows and manual five-speed boxes. They're not very easy to drive because the engine lacks the expected low down torque. All the cheap ex-police versions were auctioned off years ago.
Watch
Re-trimmed ex-police cars. Repaired accident damage on ex-police Senators. Police cars were very well maintained, usually with new clutches and 'cats' at around the 80,000-90,000 mile mark.
Check all electric windows and sunroof (if fitted). Make sure aircon blows cold (if fitted). Lots of electrical glitches on CDs, particularly autobox electrics (though sometimes merely the old Vauxhall problem of damp connectors).
Privately owned cars may have suffered skimped maintenance, leading to camshaft wear.
Beware of Senators used for 'private hire' (i.e. taxis).
Servotronic steering should have 'over centre' feel (more steering effect at extremes of lock).
Check for evidence of having had a tow bar.
Bounce each corner, especially the back two as springs may have sagged and left shocks in a state of shock.
Try to feel the discs through the wheels and budget for replacement accordingly.
Timing chain tensioners on privately-owned cars not serviced and driven to police standards tend to fail at around 90,000 miles and the timing chains themselves at 100,000-110,000 miles.
Back: Introduction
Next: Specifications