Vauxhall Lotus Carlton (1990 - 1992)
Last updated 1 May 2014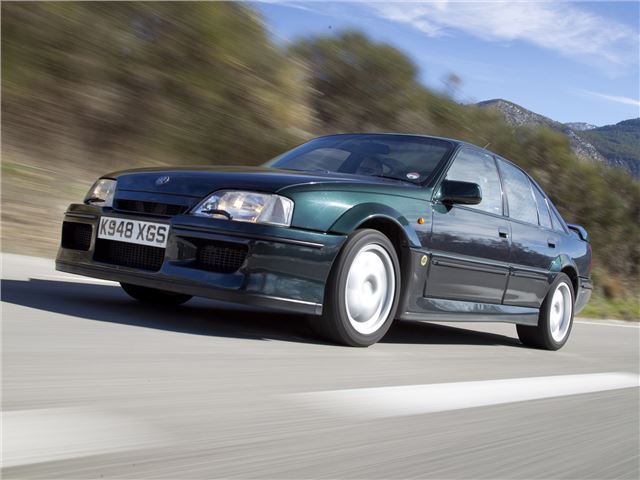 Monstrous performance, brooding presence on the road, relatively straightforward to maintain for a supercar-slayer, good value for money at current prices
Many tired and abused examples out there, the interior doesn't feel as special as a BMW M5 or Mercedes-Benz AMG's
Introduction
The Lotus Carlton is a legend. It was from the moment it was launched, thanks to huge performance, manacing looks, and the fact that the Daily Mail was so outraged by its performance, it declared it too fast for British roads. Of course, the Lotus Carlton - or Type 104 to Lotus aficionados - was nothing of the sort, and although it shared its major components with such a mainstream executive car, it was actually a truly special performance car - easy capable of humbling its closest rival, the BMW M5.
It was powered by a twin-turbo version of the venerable straight-six used in the Senator, which developed a remarkable 377bhp. To achieve that, Lotus put a lot of work into that power unit, uprating a strengthening the bottom end, porting the 24-valve cylinder head that had debuted in the Carlton GSI, and fitting forged slipper pistons made by Mahle and specifying new Lotus-designed conrods. The gearbox was the same six-speeder used the Corvette ZR-1, one of few in GM's parts bin, capable of handling the Lotus Carlton's monster torque.
Performance was brisk, to say the least. 0-60mph came up in 5.0 seconds, 0-100 was dispatched in 11.1 seconds - but it's the Lotus Carlton's maximum speed of 176mph that will always be quoted by its fans. As we said, a complete legend, and one that remains surprisingly affordable for such a bespoke car.