Vauxhall Calibra (1989 - 1998)
Last updated 4 August 2016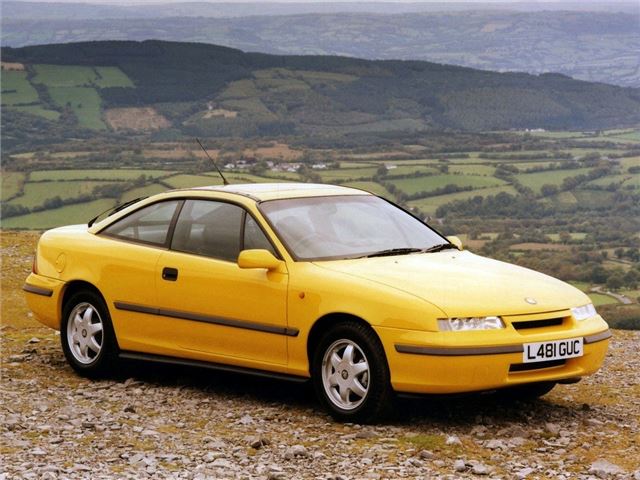 While the Calibra was never the sharpest handling car in its class, it was a least a comfortable place to while away the hours. The interior is typical of the era, so expect plenty of dark plastic – but at least all the controls fall easily to hand.
Even by today's standards, the V6 makes a terrific noise and is quick enough in a straight line. It'll even allow you to indulge your inner hooligan if you fancy laying down some rubber at the lights. Most examples that we've driven seem to suffer from wheel wobble once the needle gets past 70mph.
But maybe that's not such bad thing. After all, that's the tipping point when the economy goes from being a manageable 28-29mpg to the wrong side of 25mpg. On a long journey, the V6 is good for 30mpg… as long as you don't get too carried away.
And, thanks to the addition of air-conditioning, you won't arrive at your destination sweating like a TVR owner. Instead, you'll arrive in cool, calm comfort. With maybe the odd cross word to say about the in-car entertainment. Still, that's what the V6 is for.
Of course, hotter models are available. But the more powerful the engine, the more likely they are to have been thrashed. Although the lure of a four-wheel drive one never gets old.
So if you're in two minds about whether to spend some time with one of Vauxhall's best efforts, we'd urge you to go for it. Let's face it – Calibras will never be this cheap again.
Back: Introduction
Next: Buying Guide
Compare classic car insurance quotes and buy online. A friendly service offering access to a range of policies and benefits.

Get a quote