Vanden Plas Princess 4-Litre R (1964 - 1968)
Last updated 4 March 2013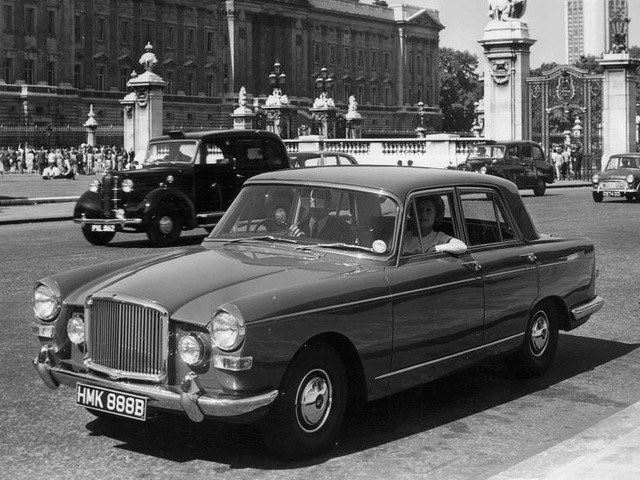 The ultimate Farina saloon with all the usual Vanden Plas trappings, and huge amounts to torque
Huge thirst, and not as refined as the Rolls-Royce connection might lead you to expect
Introduction
The flexibility of the BMC Farina saloon platform was proven beyond all doubt when it was expanded to 4.0-litres and 'R'-spec without too many problems. The good-looking Vanden Plas Princess 4-Litre R of 1964 was created out of the short-lived collaboration between Rolls-Royce/Bentley and BMC - and outwardly, it looked like a blinding success.
The 'R' of the name was shorthand for the 3909cc Rolls-Royce straight-six engine under the bonnet of a modified 3-Litre bodyshell. The 175bhp of the all-alloy unit meant that it was an easy car to drive – even without the extra refinement from the Borg Warner automatic transmission, power steering and servo-assisted front disc brakes. The FB60 power unit wasn't taken from any roadgoing Rolls-Royce, though, but had its roots in military applications - and it was a story that soon spread to status conscious buyers.
But whatever the politics, the 4-Litre R was a fine car to drive, and remains so to this day. The appealing addition of even more wood and leather inside than in the 3-Litre cars and easy performance made for a genuinely pleasurable car. Rolls-Royce even considered building its own version of the 4-Litre R as a Bentley.
Next: Specifications