Toyota Supra (1993 - 2002)
Last updated 29 August 2013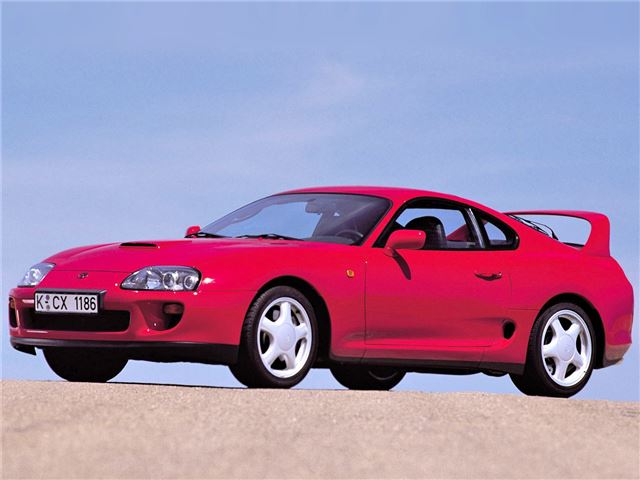 Buying Guide
Good
'Toad' shaped Supra (the orange car at the end of 'The Fast and the Furious') with 326bhp and choice of six-speed manual box or four-speed auto.
4515mm long by 1810 wide.
Fully adjustable air suspension. Aerotop had lift out targa roof panels (as per 'Fast & Furious' Supra).
Type R bodykit brings the high flying rear spoiler which is how most UK cars were sold.
Expect 160mph top speed, 0-60 in 5 seconds and 17-20mpg.
Toyota generally 10th lowest average warranty repair costs in 2003 Warranty Direct Reliability index (index 74.95 v/s lowest 31.93) Link:- www.reliabilityindex.co.uk
Bad
Official UK imports stopped in 1996, but independent imports continued with the result that most post 1993 Supras in the UK are grey imports.
Need the Japanese RZ model for 280 - 326bhp (Japan gives conservative estimate for legal reasons).
Non turbo Japanese SZ puts out 225bhp and doesn't usually have a rear spoiler.
Watch
Check spec carefully.
Know what you're buying.
Back: Introduction
Buy a Toyota Supra from £5,000