Toyota MR2 (1984 - 1989)
Last updated 28 June 2017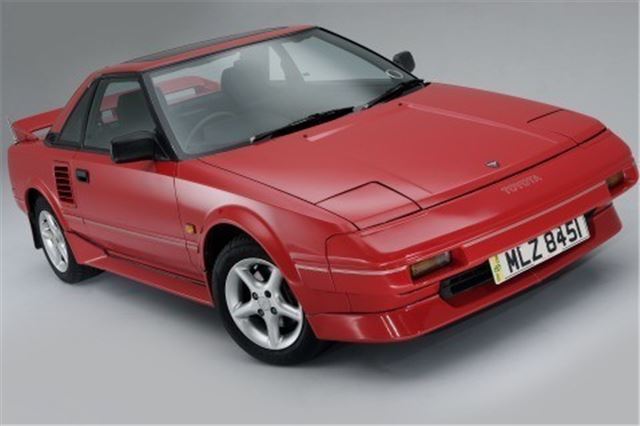 Buying Guide
Good
Better-executed FIAT X19 successor, with revvy 1.6 litre twin-cam set sideways in the middle.
Super handling, great fun to drive and just enough performance not to be dangerous.
Good value new. Held its price extremely well. Has developed a cult following.
Good ones now highly prized and quite valuable.
Bad
So many were thrashed and crashed or rusted out that good ones are now regarded as classics and fetch top money
No bootspace of any significance.
Watch
They rust badly. Smart, fresh paint is likely to hide basinfuls of 'pudding'. Feel all round the edges for crumbly bits. Look inside the front boot for rust, fresh paint and signs it has been front ended.
Brake balance is all-important on these cars - not enough bias to rear and the front wheels will lock up in the wet.
DIY kerbside servicing can't do a proper job as they need to be up on a ramp.
Driveshafts start to clonk, diffs whine, gearbox bearings get noisy, valve stem seals go, electric window and headlight motors fail.
Check tyres for uneven wear - may signify crash, kerbing or simply misalignment.
Check floorpan for leak damage and rust from T-bar roof.
Engine vent allows rainwater to drip onto alternator, leading to failure of alternator
Back: Introduction
Next: Specifications
Buy a Toyota MR2 from £2,895