Toyota Corolla E80 (1983 - 1987)
Last updated 19 September 2013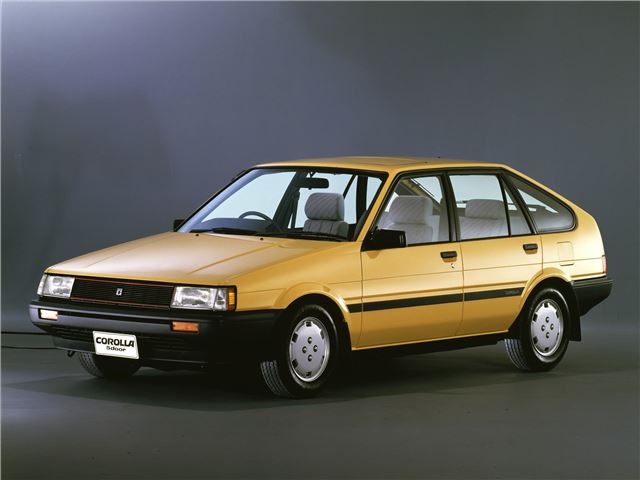 Buying Guide
Good
World's best selling car by a long way.
13' 7" long, 5' 5" wide, light weight of 890 - 925kg.
Simple 1,295cc 65bhp engine with front drive and rear wheel drive on estates.  5-speed manual with 3 speed auto option. 74bhp from March 1985.
AE86GT rear wheel drive 2-door coupe with 1,588cc 122bhp AE86 twin cam engine from Feb 1984 to August 1987 and 3-door front drive GT hatch with same engine from March 1985 to August 1987.
Rear drive AE86 GT became very popular with the drifting fraternity. The fore-runner of the 2013 GT86. Still a great drive and good, unmolested examples were fetching £10,000 by 2013.
Famously driven by 'J-So' in the 2004 Movie 'Initial D'.
Bad
Getting really old now.
Likely to have had a long hard life and to have served time during part of it as a mini cab.
Watch
Almost bound to have been owner-maintained.
But so cheap, if it runs and has a long MOT you can buy it to run until its ticket runs out.
GT coupe and hatchback a different matter and quite coveted. Some have been very highly modified.
Back: Introduction
Next: Specifications
Buy a Toyota Corolla from £4,995