Toyota Celica (1989 - 1993)
Last updated 5 October 2013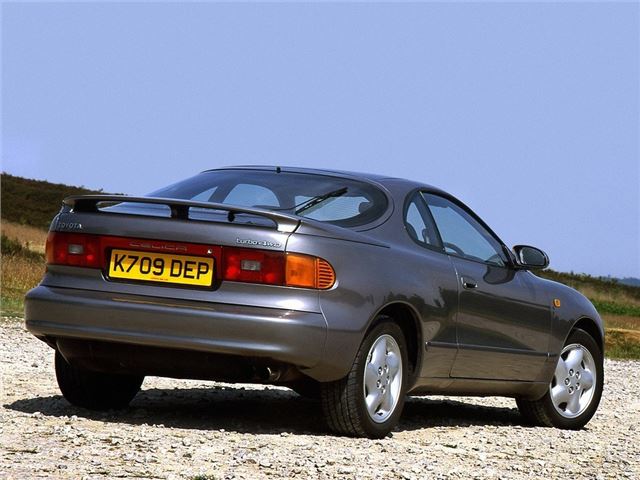 Buying Guide
Good
Weird-looking coupe.
201bhp to 205bhp GT-Four has warts and growths over its bonnet area.
'Carlos Sainz' GT-Four was collectable.
Very quick, with excellent rally pedigree - notorious for being banned for a year for ingenious flouting of air restrictor rule.
Basic front-wheel-drive models have 158 bhp, which is enough.
Handle well. Good to drive.
Toyota had fourth lowest average cost in warranty claims for cars up to 10 years old in 2002 Warranty Direct index www.performanceindex.co.uk
(Please note Haynes manual is for US spec.)
Bad
It really is ugly in an organic way - like something designed for 'Alien' by H. Gigor.
All models have a firm ride.
The interior is black as a coal mine.
Reliability of front-drive models is typically Toyota, but GT-Four power train comes under strain.
Watch
GT-Four is a gearbox breaker.
Must have specialist service history, but even then gearbox may fail.
All need six-monthly oil changes, preferably using fully synthetic oil.
Watch out for used RHD imports from Japan. May not be fully up to UK spec.
Back: Introduction
Next: Running