Subaru Justy (1984 - 1994)
Last updated 7 November 2013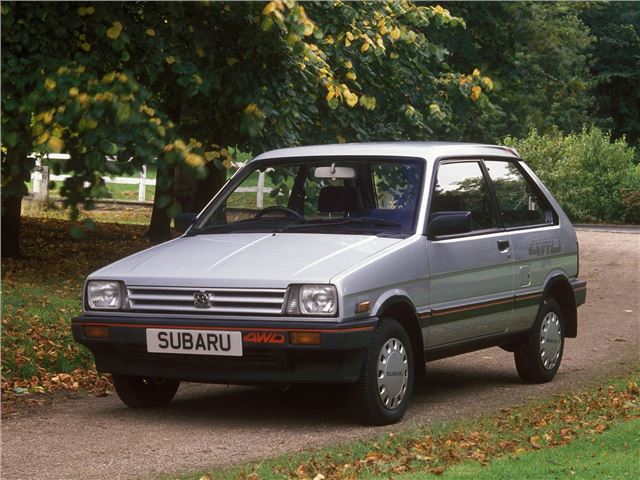 Handy rural runabout for those on a budget. Four-wheel drive and light weight make it good in the snow. Generally reliable.
Unsophisticated road manners. CVT auto gearboxes massively expensive to replace.
Introduction
The Subaru Justy was an extension of the company's popular Kei car the Rex, and developed to rival successful Japanese superminis, such as the Honda Civic and Toyota Starlet. It offered a number of unusual options, including a CVT transmission, and four-wheel drive - a first in this market sector. The CVT was built by Subaru from supplies by Van Doorne in Holland, and despite its uniqueness, proved to be less than a stellar success.
The styling was conservative and upright, and looked strangely dated against superb rivals. The car was facelifted in 1989, but the changes were very light indeed. Internationally, the Justy (which was also known - ironically - as the Trendy) was available in 1.0- and 1.2-litre form, as well as three- and five-door form. Pretty much forgotten today, but if you come across one for sale, and want to buy it, make sure it's rust-free, and either the CVT or four-wheel drive systems.
Next: Buying Guide