Standard Vanguard (1948 - 1963)
Last updated 25 March 2013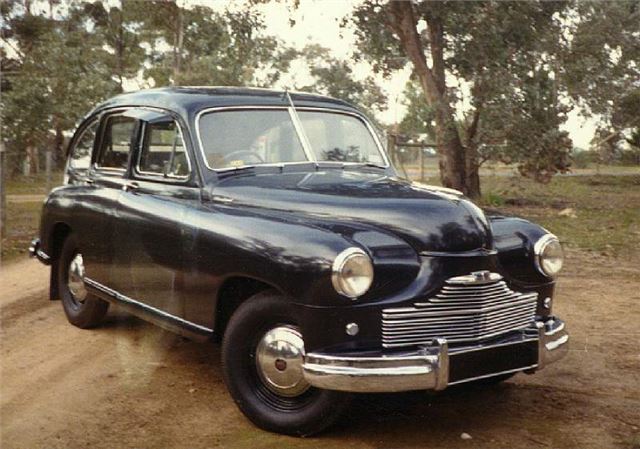 Model Timeline
July 1947
Standard Vanguard I launched
With its beetle-back styling, the Vanguard replaced Standard's entire range of pre-war offerings in one go – there would be no more small cars from Standard until 1953. A full six-seater with a split windscreen, it introduced the world to the tough wet-liner four-cylinder engine that would go on to power everything from Triumph TRs to Ferguson tractors.
April 1953
Standard Vanguard II launched
The revised and more conventional three-box styling of the Phase II Vanguard may have lacked some of the character of the original, but it did provide better headroom 50% more luggage space. Getting in and out is easier too, as the front doors are longer. Suspension is stiffer, but the anti-roll bar has been deleted, so despite wider tyres the handling is still not a Vanguard strong point.
June 1955
Standard Vanguard III launched
Not only was there an all-new and much lower body for the Phase III, but at last Standard did away with the separate chassis and embraced the concept of monocoque construction. As a result, the new car was lighter, with taller gearing that makes it quicker too. An eight inch longer wheelbase aided ride and handling, but otherwise the running gear was pretty much as before. A curved glass windscreen in place of the old split-screen added another touch of modernity, and from 1957 an automatic gearbox option was available.
July 1956
Standard Vanguard Sportsman launched
This sporty variation on the Vanguard theme is the most distinctive car in the range. Never mind the standard two-tone paint – the main standout is that small-mouth grille that looks to have been an inspiration for the MG 1100. It's there because this was supposed to have been a new Triumph, but the company changed its plans at the last minute. It does have a TR3 engine and bigger brakes.
August 1958
Standard Vanguard Vignale launched
That Vignale tag adds a hint of glamour, really this is nothing more than a Vanguard Phase IV. Changes over the previous model were limited to bigger front and rear windows along with a new grille and rear lights, though you also got the option of a floor-mounted gearchange. More significant changes came with 1960's Luxury Six. By now it was all over for the old four-cylinder lump, which has been replaced by the smooth twin-carb straight-six heading for the Triumph 2000.
May 1963
Production ceased
Back: Introduction
Compare classic car insurance quotes and buy online. A friendly service offering access to a range of policies and benefits.

Get a quote