Skoda Favorit (1989 - 1994)
Last updated 22 December 2015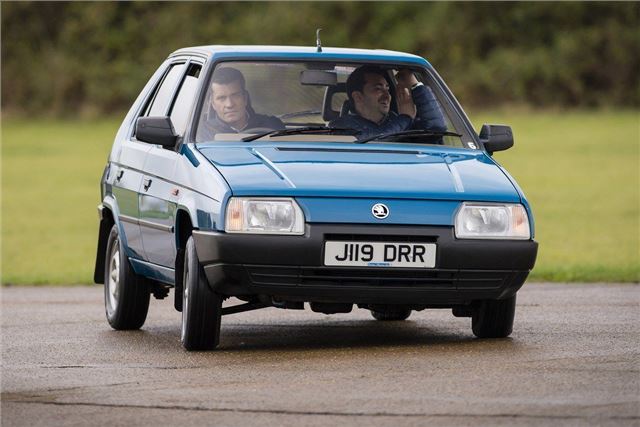 Buying Guide
Good
Gave a massive boost to Skoda's image in the early 1990s.
Handles quite well.
Decently engineered.
A good, sound, practical low-budget car.
Much better than a Lada Samara.
Very cheap.
Bad
Memories of Skoda image die hard.
Build quality still 'pre-VW'.
Fall-apart trim, grotty plastic, iffy electrics (particularly lights).
Soft brake pedal (like old Polos).
High seven-point death rate from accidents in this model.
Watch
Getting old and rusty now.
Penny-pinched home servicing using the cheapest oil.
Duff cats on catalysed models.
Does the owner impress you as someone who really knows how to look after a car?
Engines start to smoke if oil not changed regularly and decent oil not used.
Starter motors fail and can chew up the starter ring.
The down pipe of the heating duct inside the car gets detached and it is very difficult to get back on.
Recalls
1994
(VIN P0670305-R0916381 and P5019665-R5043486): wheel bearing failure.
Back: Introduction
Next: Running