Skoda 1100 OHC Spider (1957 - 1962)
Last updated 29 March 2018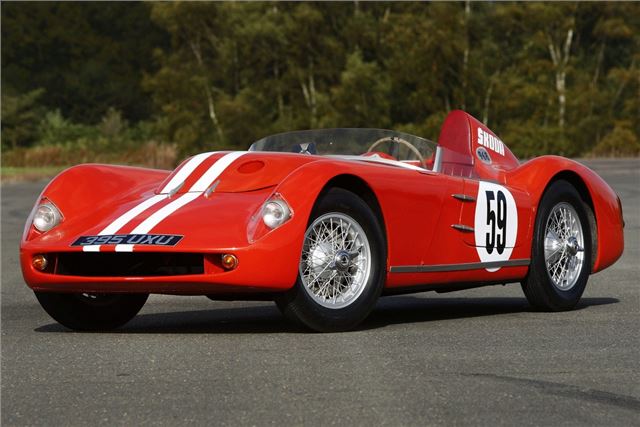 Lightweight and lightening quick with razor sharp handling.
No safety harness or roll-cage, short wheelbase can be snappy and unforgiving.
1956: Work starts on the 1100 OHC. Plans laid to build both open-top and coupe versions. 1957: 1100 OHC breaks cover. 1958: Wins first competitive race in Mlada Boleslav with factory driver Miroslav...
Introduction
This is the Skoda that should never have been built. Conceived at a time when the then Government-owned manufacturer was under huge pressure to export to other communist territories, its once mighty motorsport department had been disbanded.
Czechoslovakia's most talented racing minds were redeployed to work on the production lines to speed up factory production that kept domestic buyers waiting years for their new cars.
But while the motorsport workshops were mothballed, a hardcore of enthusiasts kept the racing torch burning. Working evenings and weekends, they continued to design and develop new ideas. With new cars deemed too precious to waste on such flippancy, they had to beg, borrow and steal.
The result was the glassfibre-bodied 1100OHC. Designed as both a coupe and an open-top sports car, it was the spider that was the first to break cover in 1957 – one year ahead of its debut race in Mlada Boleslav.
With factory driver Miroslav Fousek at the wheel and support from the Works team, the 1100 OHC took victory at its first event. Further wins followed in Lidici and Louny. With the Skoda entry restricted to events behind the iron curtains, the 1100 continued to prove itself – most notably in the Leningrad Grand Prix of 1959 when it saw off more powerful Russian competition.
And while the open-top was the car of choice for the race team, a coupe version was eventually built in 1960 to allow the team to compete in more races. Using an aluminium body, only two were ever produced. Both were crashed but the team at the Skoda museum are currently working on reviving one of the coupes.
Factory records from the time are far from through, but it seems the car was begrudgingly supported by the factory motorsport programme until the early 1960s. Indeed, the car continued to claim victories in Eastern Europe until 1962.
By then, however, the landscape was changing and new rules for international racing were introduced to level the playing field. To stay competitive, Skoda shifted its focus away from the 1100 to single-seater Formula 3 cars and rallying. The era of the 1100 was over.
Next: Model Timeline