Saab 900 (1993 - 1998)
Last updated 22 May 2018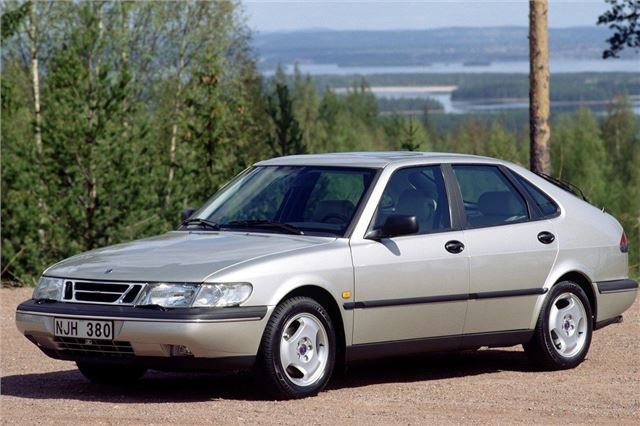 Model Timeline
Excellent safety features. Hatchback, with big boot and proper passenger protection against load.
4,637mm long x 1,711mm wide.
Five 3-point safety belts.
Good side protection. Interesting clutch-free 'Sensonic' five-speed box (but dropped for 9-3). Low 3 out of 9 point death rate from accidents in this model.
October 1993
Vauxhall Cavalier based SAAB 900 replace old pure SAAB 900. Retained Triumph based 1,995cc chain cam engines from 130PS in 2.0iS model, to 185PS in S Turbo, or V6 SE with 170PS. 5-speed manual or 4-speed torque converter auto. 3-door or 5-door hatchback.
June 1994
2,290cc 150PS naturally aspirated engine became available as 2.3iXS and 2.3SE. Convertible launched.
May 1995
Automated manual 5-speed Sensonic transmission became available in 185PS S Turbo.
February 1997
SAAB 900 2.0S, SE (turbo) and 2.3 Talledega launched.
March 1998
SAAB 900 range revamped and rebadged 9-3, now all with multipoint injection; 185 turbo now called 'Ecopower'. Also available with 2,171cc GM turbodiesel developing 115PS and 5-speed manual or 4-speed torque converter auto.
Back: Introduction
Next: Buying Guide