Renault 4 (1961 - 1992)
Last updated 1 July 2013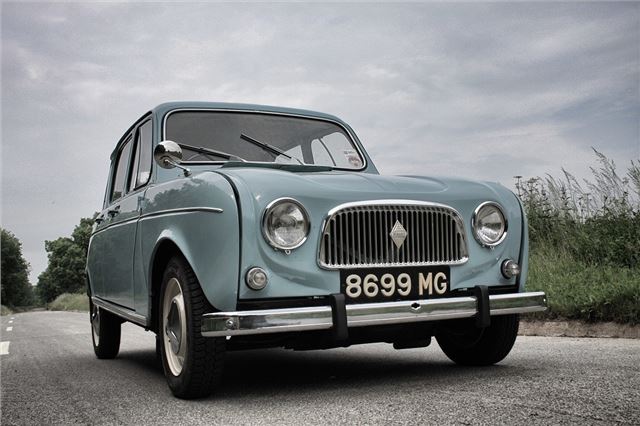 Classless, ageless, great to drive, exceptionally practical and good fun
Still in daily use in France, but in the UK rare and rusty
Updated 1 January 1993
Production finally ends
The final Renault 4 is built, following a run of 8,135,424. That makes it the most produced French car of all.
Introduction
The Renault 4 was built as an answer to Citroen's 2CV, and clearly it was influenced by that car. But the 4 improved on its French rival by offering a little more room, a more conventional driving experience, and the wonderful added bonus of a wide-opening hatchback.
The groundbreaking front-wheel drive hatchback proved to be an enormous hit for its maker, notching up more than eight million sales during a 31-year career. It was utterly simple in some places yet complex in others, but Renault was still learning how to do front-wheel drive in this car. Quirks included the dashboard-mounted gearlever – which proved wonderfully direct, and necessary because the transmission was mounted in front of the engine – plus a different wheelbase on each side.
The six engines available ranged from 603cc to 1108cc, but power stayed between the limits of 23bhp and 34bhp, so all can be driven utterly flat out on British roads and never really run the risk of the driver receiving a speeding ticket on the motorway. As well as the five-door hatchback, there was also a van, 4x4 and a beach car known as the Plein Air. Look out also for the short-lived, stripped-out and utterly charming basic model known as the Renault 3.
Next: Model Timeline