Renault 21 (1986 - 1994)
Last updated 21 March 2014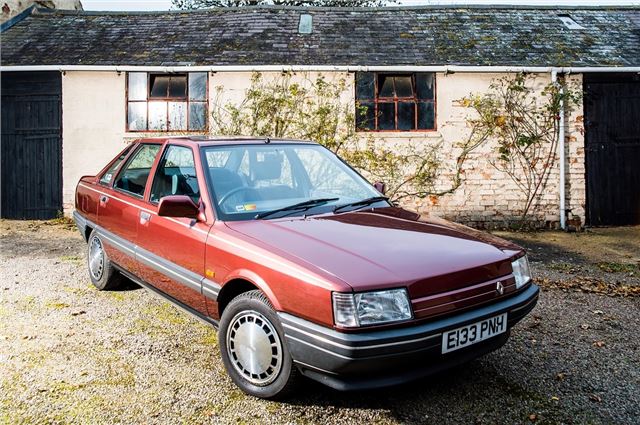 Quite comfortable and very cheap now, roomy airy interior is a particular delight, as is the excellent suspension set-up
Buy with care. Repairs can easily cost more than the car is worth. Not very well built. Electrical and mechanical problems.
Introduction
The Renault 21 was an all-new replacement for the popular R18, and arrived on the scene to do battle with the Ford Sierra and Vauxhall Cavalier in the fleet market. It was neat looking thanks to styling by Giugiaro, and was probably the most conventional-looking car yet by La Regie. Interestingly, the Renault 21 was offered with to drivetrain configurations - the 1.7-litre version was transversely mounted, while the 2.0-litre cars had theirs mounted longitudinally. And as the Savanna estate version was longer, it meant the R21 was availablewith no less than four wheelbases.
In 1989, the R21 was revamped extensively. It featured new front-end styling, and a new five-door liftback body style was also added to the range (which soon became more popular than the saloon in France). The facelift also ushered in more sporting versions, the TXi 2.0-litre 12v and the 2.0-litre turbo was also made available with the four-wheel-drive Quadra transmission. Popular then, but rare now - and still pretty much worthless, aside from the excellent Turbo models.
Next: Buying Guide