Renault 21 Turbo and Quadra (1988 - 1993)
Last updated 28 April 2013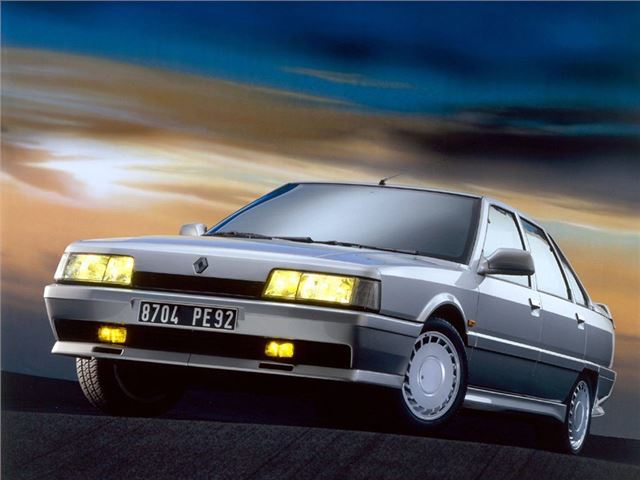 Fast, good looking and great dynamics
Fragile 1980s Renault build quality
Introduction
The Renault 21 Turbo was one of the unsung heroes of the performance saloon market of the 1980s. It arrived on the crest of a wave from France that included the Citroen BX 16V and Peugeot 405 Mi16, but the Renault outgunned both. When La Regie bolted on a turbo the 2.0-litre 21 saloon, which was the company's party trick during the '80s, it was transformed into an entertaining sports saloon that could eat BMW 325is for breakfast.
And if 175bhp doesn't sound that much these days, consider a 0-60mph time of 6.5 seconds and a maximum speed of more than 140mph, and all the wheelspin you could ever want. Handling was excellent, while steering was sharp and incisive. The 21 Turbo received a bodykit, leather clad interior and wider headlamps for that full-on super-saloon attitude. In 1989, the Quadra four-wheel drive version was added to the range, taming that effervescent front-end.
Survival rate isn't high, but those that are left are now in safe hands and commanding great values.