Renault 19 (1988 - 1996)
Last updated 28 April 2013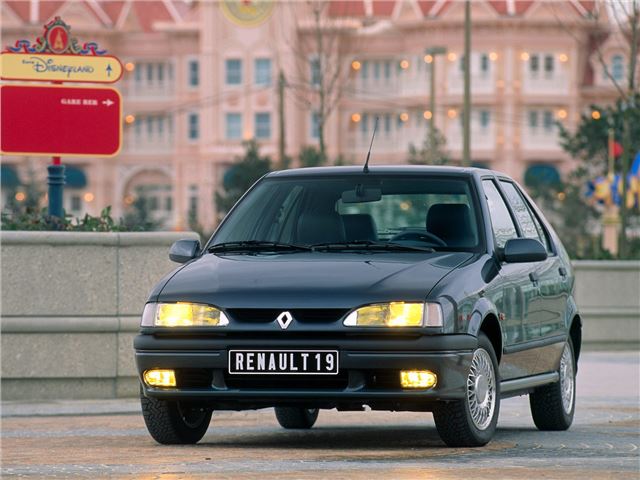 Diesels are frugal, the 16-valve petrol models are free-revving, available for banger money
Too old to consider these days, and not considered a classic yet, most are likely to cost more to repair than they're actually worth
Introduction
The Renault 19 was the replacement for the underperforming R9/11, and like the 21, was neatly - if unimaginatively - styled by Ital Design. It was originally powered by Renault's new E-type (or Energy) 1.4-litre and F-type 1.7-litre power units - both of which were a considerable leap forward in terms of efficiency over their predecessors. However, the classic C-type Cléon 1.2- and 1.4-litre engines that had powered generations of Renaults remained in the entry-level models - a good move given how reliable they were.
The R19 was continually developed - the 19 Chamade saloon was launched in 1990, followed by the Karmann-engineered Convertible in 1992. As expected for a Renault of this era, all were good to drive, with excellent interior room, and lower-than-average build quality. In 1992, the R19 was facelifted with a new front- and rear-end, and the old Cléon engines were gradually phased out. New 1.8-litre engines topped the range, and they were powerful and economical.
Popular when new, but soon became secondhand bargains - and have yet to pick up any classic status, aside from the 16V and convertible models.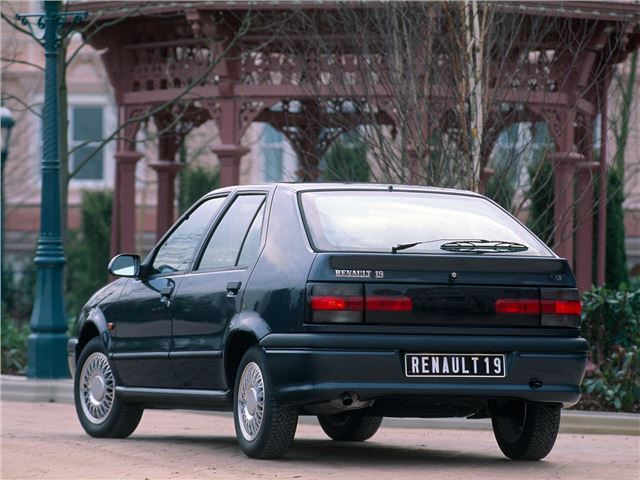 Next: Buying Guide
Compare classic car insurance quotes and buy online. A friendly service offering access to a range of policies and benefits.

Get a quote