Reliant Scimitar GTE (1968 - 1990)
Last updated 25 March 2013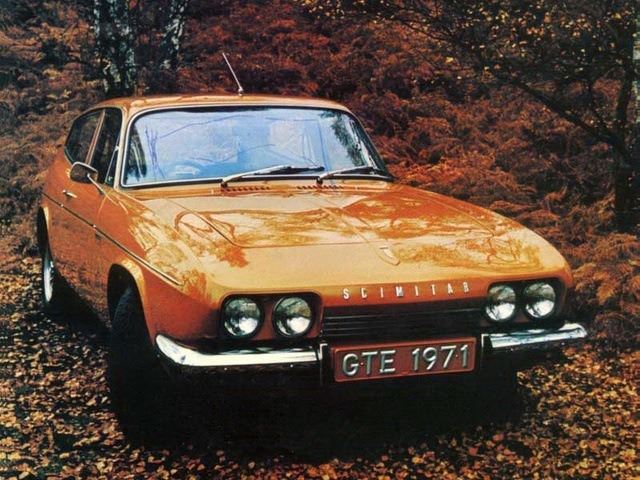 Fast, roomy, and very useful, cheap running gear and great specialist support, also still relatively cheap to buy considering its fame and ability
Lacking in build quality, with well-known corrosion issues
Updated 1 March 1990
The last Middlebridge Scimitar sold
Introduction
As well as being good looking and usefully commodious, the 3-litre Ford V6 gave the Reliant Scimitar GTE plenty of performance. The body style proved such a trendsetter that other manufacturers raced to produce their own versions, with Volvo's P1800ES and Lancia's Beta HPE being the most faithful homages.
The GTE formula was so right that Reliant choose to grow it rather than come up with a replacement. In 1976, the the Scimitar GTE was made wider, given a longer wheelbase and sported new chassis settings that erred on the side of comfort. It continued to sell handsomely and remained Reliant's main money earner. In 1979, the 2.8-litre V6 Ford 'Cologne' engine was introduced, adding little to the mix, other than continued supply.
The GTC should have been another money spinner for Reliant. When it emerged in 1980, it had the market all to itself – the Stag had been dead three years. That large Triumph model had clearly provided inspiration – with its T-piece targa arrangement and removable hardtop – and, just like its fellow British marque, Reliant struggled to meet ambitious sales expectations. The main problem wasn't the product at all, as this was very good, but the   fact the car was launched in the middle of a recession. 
The final generation of Reliant produced GTEs - the SE6b - failed to replicate the success of the earlier models. The design may have aged gracefully, but demand tailed off. The last models were a real improvement over the earlier SE6s, though, as they were lighter and stiffer and more comprehensively equipped. The GTE was later resurrected by Middlebridge, but failed to take off, despite Princess Anne buying one, and disappeared from view in 1990. And today, values remain criminally low.
Next: Model Timeline