Porsche Boxster 986 (1996 - 2004)
Last updated 29 April 2019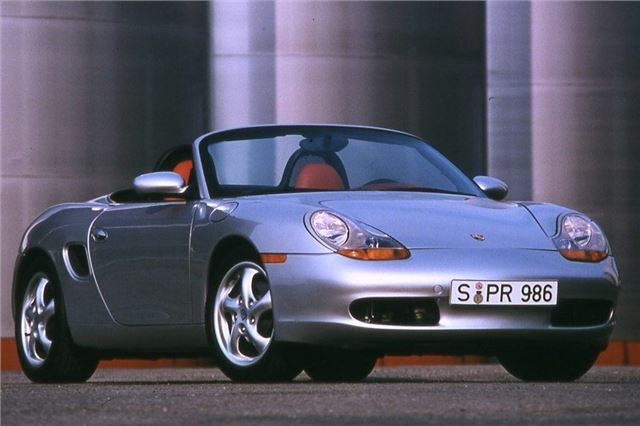 Model Timeline
Of the original MB SLK, BMW Z3 and Boxster, the Boxster is the sportiest of the bunch.
Original 2,480cc Boxster had 205PS. Engine grew to 2,687cc and 220PS in August 1999. But 3,179cc 255PS Boxster S also from August 1999 stole sales from standard 911 cabrio.
The 'safest' engines are the original 205PS 2.5s. Each increase in power and torque put more stress on the crank.
Substantial UK price cuts in May 2000.
Facelift in 2001 and 320 bhp 2.7 Turbo was planned. Very good to drive with such high limits of adhesion most drivers will never find them.
Revamp in 2002 brought an extra 8bhp (2.7 now 228bhp with 192 lb ft torque; Boxter S 260bhp with 229lb ft torque) and finally a glass rear window which makes 2002 upgrade easy to identify. Boxter S now listed at £38,450. 20th top car out of 137 in 2003 Top Gear survey. Came 10th from top in 2005 JD Power/What Car Survey of 23,000 cars reg Sep 2002 to Aug 2003 with satisfaction score of 83.8%.
Back: Introduction
Next: Buying Guide
Compare classic car insurance quotes and buy online. A friendly service offering access to a range of policies and benefits.

Get a quote