Porsche 959 (1987 - 1988)
Last updated 3 April 2013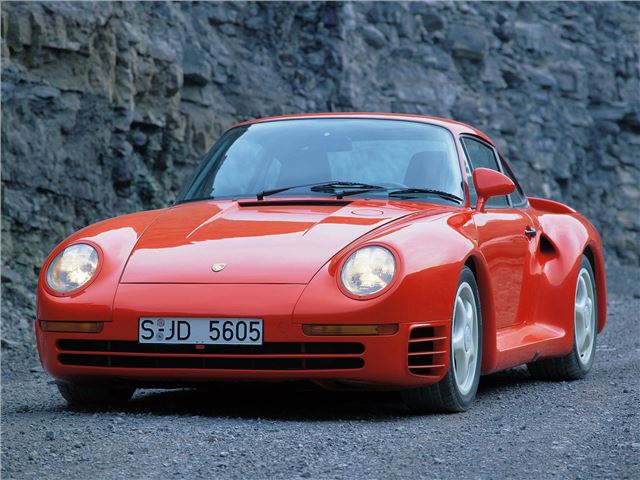 Fast, fast, fast
Rather expensive to keep on the road, like all Group B machines.
Introduction
The Porsche 959 was conceived for the short-lived Group B motor sport formula, and unlike its contemporary rival, the Ferrari 288 GTO, it did actually see competitive action. Hard to believe that the 959 entered in endurance rally, looking like it did, like a Le Mans prototype.
The Porsche 959 was technically magnificent, and boasted every innovation known to man when it was went on sale in 1987. It boasted permanent four-wheel drive and twin sequential turbos. This set-up went some way to eliminating the turbo lag, which typified forced induction when the car was originally dreamed up in the early 1980s. Performance was towering - with a top speed within a hair's breadth of 200mph, while the 0-60mph time was less than 4.0 seconds.
It may have gone rallying, but the 959 never really fulfilled its potential in motor sport. However it did establish itself as possibly the ultimate 1980s supercar. Perhaps Ferrari fans would disagree...
Next: Specifications