Porsche 911 (993) (1993 - 1997)
Last updated 4 August 2018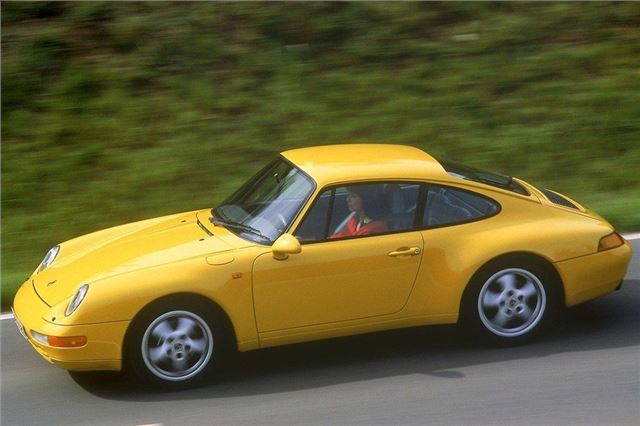 Best-handling and best-looking of the air-cooled 911s. Keen following among Porsche fans so there can be little or no depreciation.
Good ones are sought-after so prices are high. Floor-hinged pedals won't suit everyone.
The last incarnation of the flat six, air-cooled 911 and also the cleanest looking. Still 3,600cc, but power output 272 bhp from December '93 to October '95; 285 bhp from then on.
Introduction
Porsche 911 Type 993 1993 - 1997
After 53 years of development, Porsche unveiled the Type 993 version of its iconic 911. The last of the air-cooled versions, production of this model lasted just four years. As such, it divides opinion. Some see it as a stop gap until the water-cooled engines arrived while its highly prized by others who view it as the ultimate air-cooled edition. Either way, it's not cheap.
It arrived in 1993 - a difficult time for Porsche. The 1980s boom was over and the company's saving grace, the Boxster, was still a few years away. Luckily, the 993 was an excellent car and more than capable of holding its own against rivals like the Honda NSX. If the 993 had been below par, the history of Porsche might have been very different.
Power comes from the 3.6-litre 'boxer' six-cylinder, which is good for about 270bhp – depending on which version you're driving (the Turbo was 408bhp). Sure, the engine might be more muted and the car's on-road manners more civilised than previous 911s, but the 993 is still a great driver's car. Or you could just bimble to work in it.
It's smaller than the current model, and you feel that in its compact cabin. But it's just as precise as you'd expect a 911 to be, with direct power steering and decent brakes and plenty of oversteer potential if you press on… just remember it's a bit short electronic stability aids.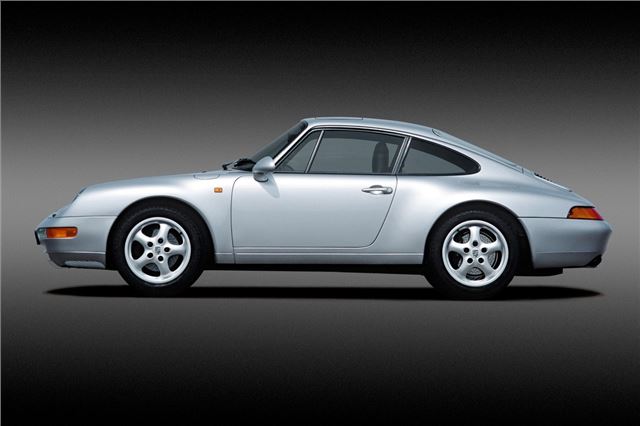 Next: Model Timeline