Pontiac GTO (1964 - 1967)
Last updated 29 August 2013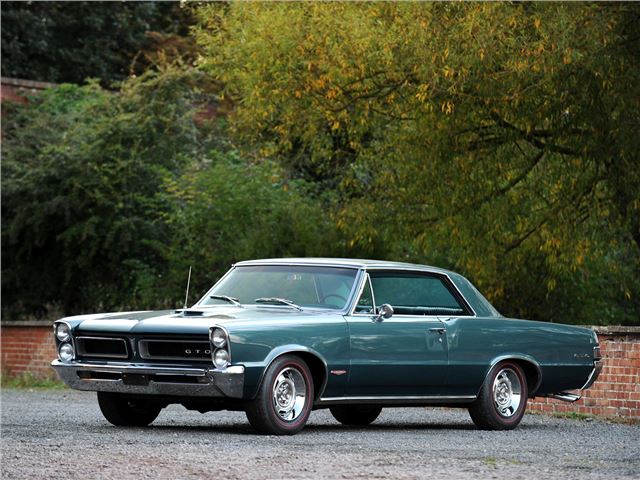 Blindingly fast, noisy and exciting
Drinks like a diposmaniac
Introduction
For muscle car fans, the Pontiac GTO is the Holy Grail – where it all began. It was a brave effort by General Motors and bucked many trends in the motor industry. At a time when the rest of the US industry was developing ever larger behemoths, Pontiac decided to combine big block power with the relatively compact body of the Tempest coupé. Pontiac's chief engineer John De Lorean developed the Pontiac GTO – and even though fast cars were seen as politically incorrect within GM at the time, his perseverance paid off and the car was launched and ecstatically was greeted by young American buyers who craved performance.
As well as the 6555cc engine, the GTO option gave buyers more responsive steering, firmer suspension, twin exhausts and wider tyres – all for a $300 premium over the standard Tempest. With the GTO name lifted straight from the eponymous Ferrari, where GTO stood for 'Gran Turismo Omologato' in reference to its racing exploits, it was obvious that comparisons would be made between the two cars. Although any collector would immediately choose the Ferrari, performance-wise the Pontiac actually ran the thinly-disguised racing Ferrari pretty close, being able to accelerate from 0-60mph in under seven seconds. As the GTO was further developed that figure continued to tumble making the car a pretty special proposition. Owners joked that the GTO initials on the Pontiac stood for 'Gas, Tyres and Oil', as the overpowered car consumed all three at an alarming rate.
By 1965, GM's anti-performance policy had been reversed, and to celebrate, John De Lorean decided the GTO should become a model in its own right. The 1966 GTO was similar to the earlier cars, but its profile was tweaked to give a more elegant, flowing appearance, with contoured 'coke-bottle' styling along the flanks. In order to give it more power, the flagship GTO received a massive 7457cc engine, giving it 370bhp and 130mph performance, plus the ability to sprint from 0-60mph in six seconds.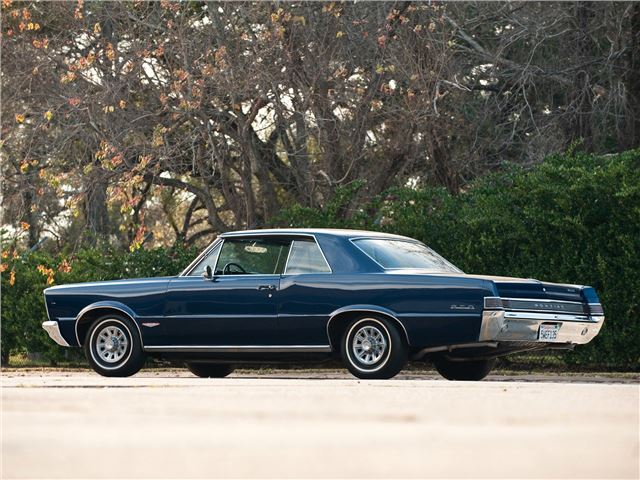 Buy a Pontiac GTO from £35,437