Plymouth Barracuda (1970 - 1974)
Last updated 19 October 2013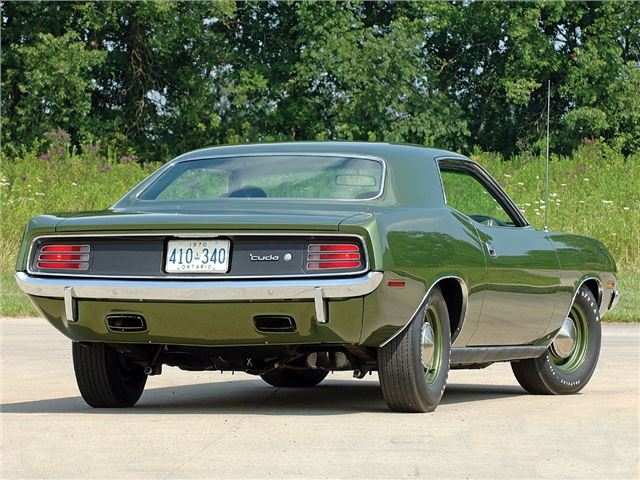 The fastest of all Barracudas, especially the Hemi engined versions
Best exploited at Santa Pod. In the dry.
Introduction
The Plymouth Barracuda for the new decade was introduced in late 1970. Body panels, engines and transmission were shared with the equally muscular Dodge Challenger, and at last, Chrysler had created a brace of muscle cars that could compete with Ford and GM. The styling similar to the Chevy Camaro, with barrel sides, a four-headlight snout and pillarless coupé panels on hardtop models, but the V8s were more potent than ever, especially when equipped with the tuned 440 cu in (7.2-litre) Hemi engine lifted from the Plymouth Superbird. This gave the Barracuda a sensational 0-60mph time of 5.2 seconds and a top speed of 145mph.

Hemi-engined cars also came with a large bonnet scoop, and unlike most American cars with this feature, it was actually essential to the engine's induction efficiency; the additional air intake was routed directly to the carburettor housing. Between 1970 and 1972, the Barracuda achieved considerable success both in the showroom and in competition, although it still remained a slow seller compared to the mighty Ford Mustang. The introduction of environmental legislation in 1972 saw the Hemi engines dropped the most powerful 'Cuda putting out 240bhp. That, combined with the energy crisis of the 1970s, marked the end of the Barracuda and it slipped away quietly in 1974.